Iceland Horses Get Close To Tourists To Welcome Them In The Country
|
Horses are one of the most beautiful creatures we're blessed to find roaming around our planet. From their long, flowing manes to their strong, sturdy hooves, each incredible breed has something wonderful to offer. I'm quite partial to the smaller mini-steeds, but I've yet to come across one of any size that hasn't taken my breath away.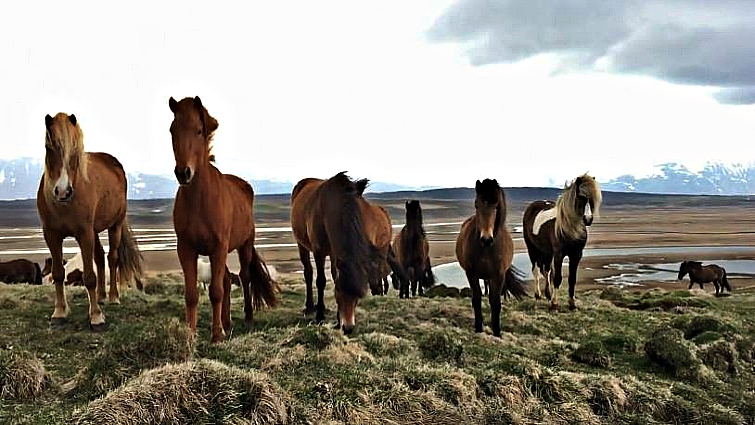 I mean, have you seen Frederick the Great? The jet-black Friesian was recently dubbed the world's most handsome horse, and I have to say I totally agree! But that doesn't mean other lesser-known beauties have any less attractive qualities to offer. In fact, if you hop on a plane over to Iceland, you can spot some ponies showing off not only their gorgeous aesthetics but also their friendly personalities!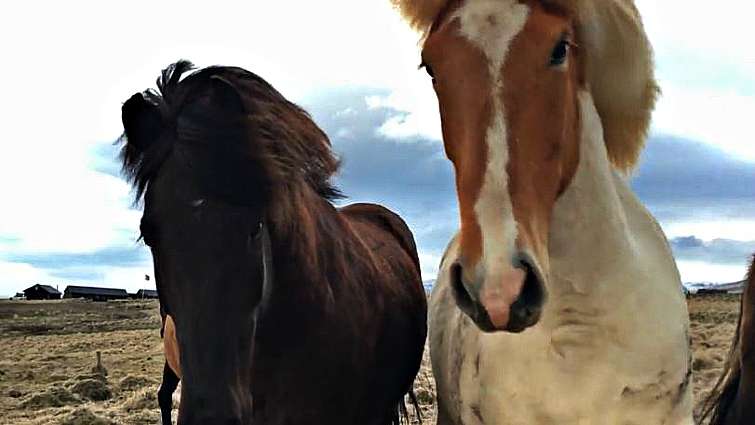 Free to wander around the fields, which are equally as stunning to behold, this group of charming horses was happy to walk right up to some tourists who came to say hello. The amazing glimpse at the majesty of nature is something I'm sure the lucky guy filming won't forget any time soon. It's hard to say how many they've come across, but I count at least 20.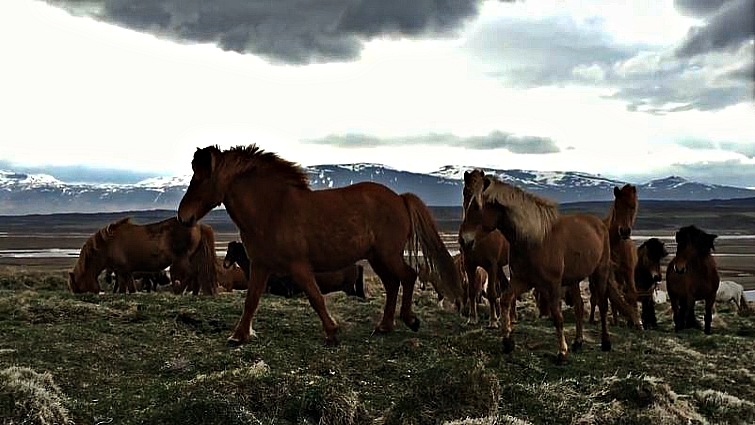 I'm definitely feeling inspired to book a trip out to the scenic area, myself! Although, I'm not sure I'd ever been able to tear myself away from these exquisite equestrians, so maybe I should make that a one-way ticket. While I mull over moving all my belongings to the alluring Nordic country, I think I'll go ahead and watch this a few more times.