5-Year-Old Little Rider Jumps The Obstacles On Her Large Horse
|
The reality shows that children are fantastic and fast learners. They have an incredible ability to absorb knowledge quickly and retain it for long periods of time. It's always inspiring to see a small child do something that most adults would consider difficult.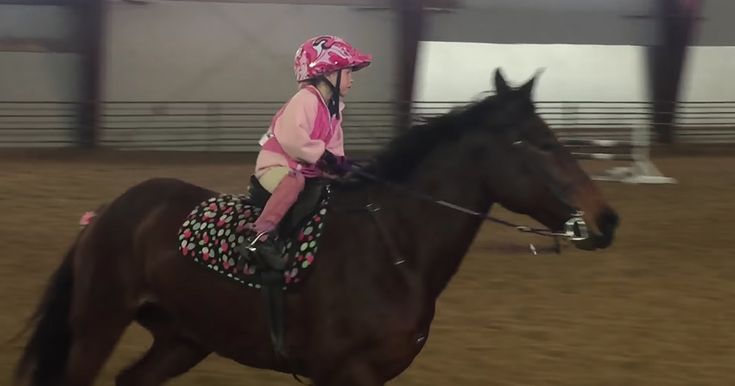 That's exactly what occurred to one little horse rider, who was only five years old at the time. It's time to put everything on the course. Kinsley, five, and Ruby, her seven-year-old Morgan draft cross mare, dazzle every audience member as they ride around the 2'6′ jumping course to the song "Let It Go" from the Frozen soundtrack.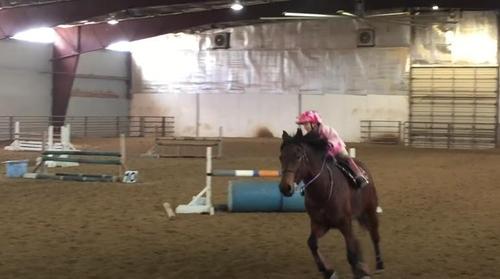 When you first watch the video, it's a little nerve-wracking to see such a small youngster riding such a large horse. However, as the video progresses, you can see how closely the youngster and the horse are connected and how smoothly they move through the course. The anxieties pass away, and the girl and this horse continue to demonstrate their abilities as they flawlessly clear each jump.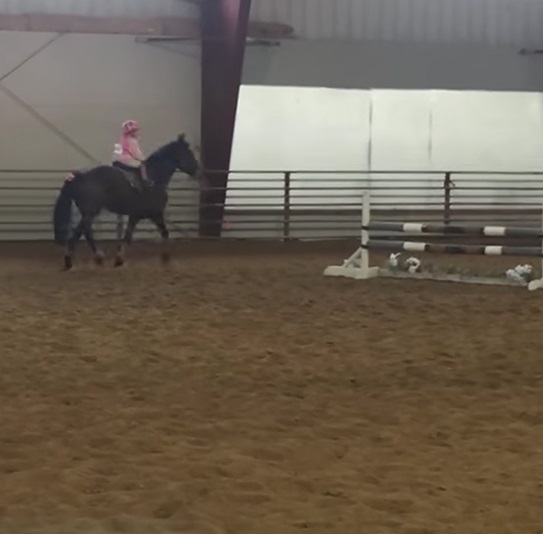 Kinsley and Ruby illustrate that there is nothing to be afraid of with each jump and turn. Another Youtube user, varrylarry, who has been riding horses since they were 12 years old, slowed down the video to emphasize how at ease Kinsley is with her horse Ruby, even at the tender age of five, writing: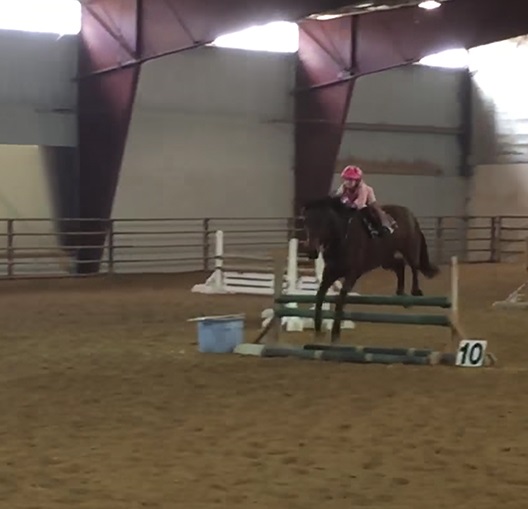 "Slowing it down to 0:58 and paying close attention, both the rider and the horse appear relaxed and secure. Kinsley isn't "yanking" on the bit in any way. Because her legs aren't long enough to put much pressure on Ruby's sides, she relies on it for steering… Consider where Kinsley might be in her adolescent years! Not every child would gladly put their trust in such a powerful beast, but she does. I've always hoped I could have started riding at that age."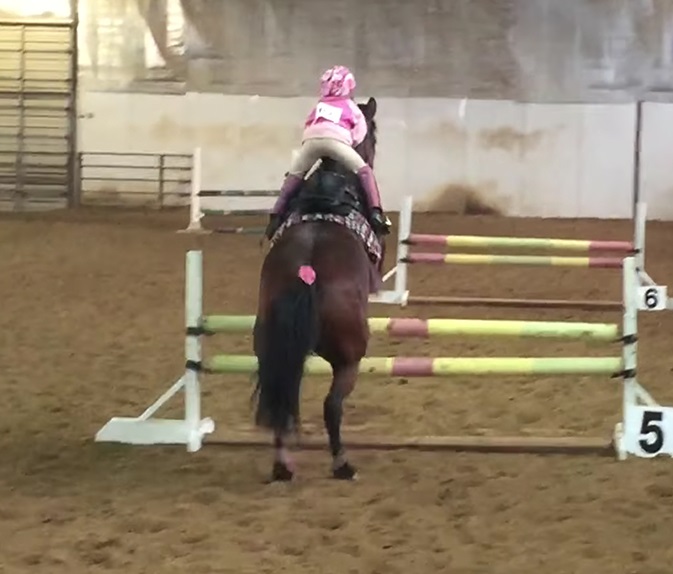 Kinsley and Ruby continue on the course, and we get to witness different viewpoints of how high they are actually going with each variable jump! Kinsley and Ruby's form is always flawless. Kinsley and Ruby turn to face the audience, allowing the audience to have a better look at the two of them in their full magnificence.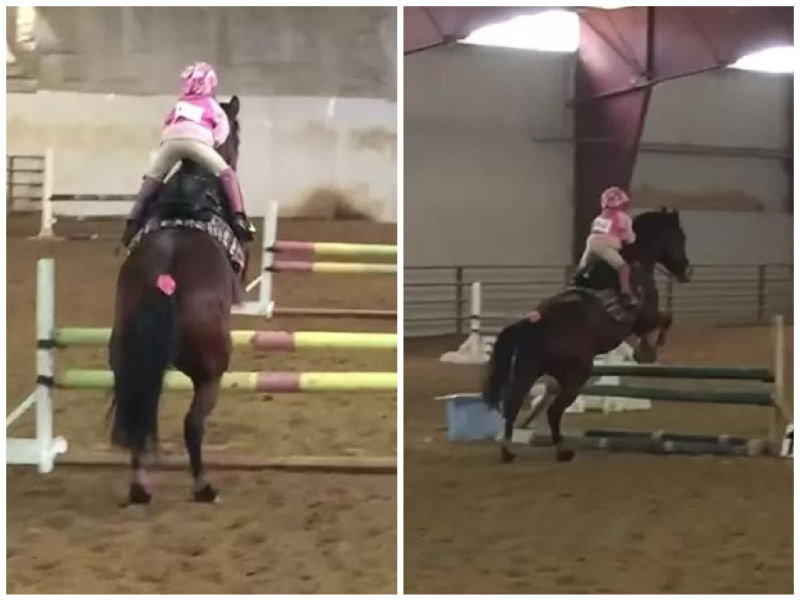 Despite the fact that the crowd is roaring her on, she remains focused on the work at hand. They make their way to a back-to-back jump as they gallop by, and Kinsley gets into position as Ruby prepares to make the last leaps.
Then it's time to honor the remarkable five-year-old and her champion buddy, who is seven years old. They continue around the course, then make the final curve for their final jump and effortlessly land! As the crowd continues to applaud, the two gallop away with pride. Kinsley and Ruby make a fantastic team, and it's a joy to watch them ride together. It's evident that they absolutely trust each other, and as a result, they're able to create magic.
Have a look at the video for more, let us know your thoughts, and do not forget to spread it out on social media!