Sand Artist Creates Animal Sculptures That Are So Detailed, They Almost Look Real
|
The ability of artists to use anything as a medium is one of their most admirable qualities. Andoni Bastarrika, a multimedia artist from Spain's Basque Country, discovered that sand is the best medium for expressing his creativity. Although most of us are proud of our sandcastles after building them on the beach, Andoni outdid us with his magnificent sand sculptures.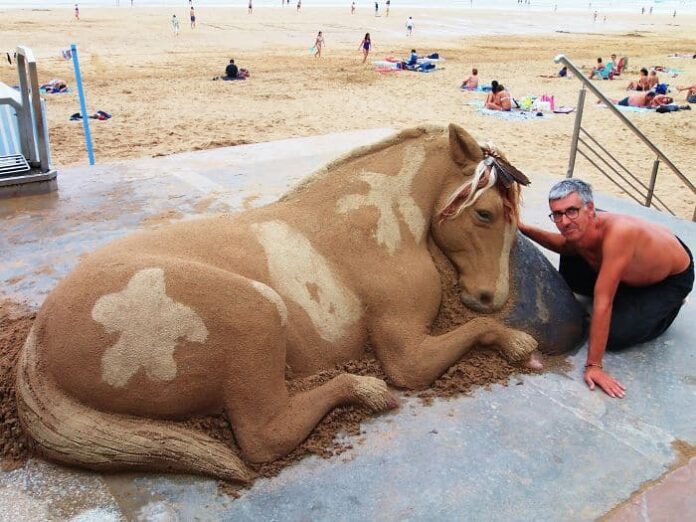 His work focuses on animals found in nature, such as horses, bulls, and sharks. Andoni's works appear incredibly realistic, and anyone who sees them, particularly those from a distance, will believe they are real!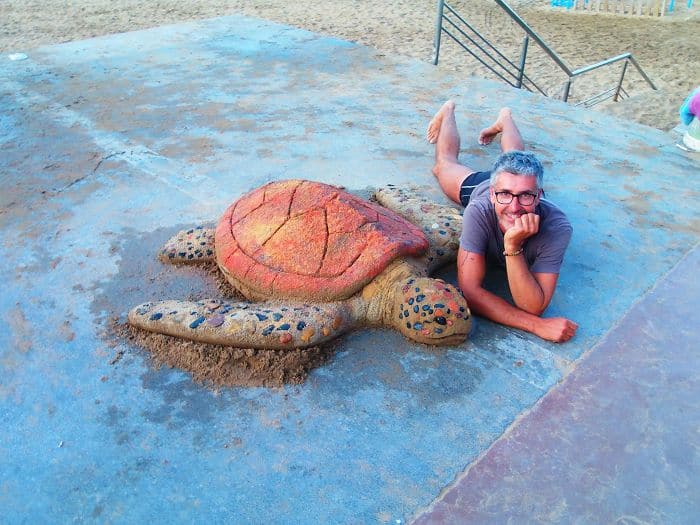 In the summer of 2010, the artist first tried sand art when he went to the beach with his two daughters. He created a sculpture of the Little Mermaid for them, and it was then that he realized he had a talent: the "liquidity" of his hands.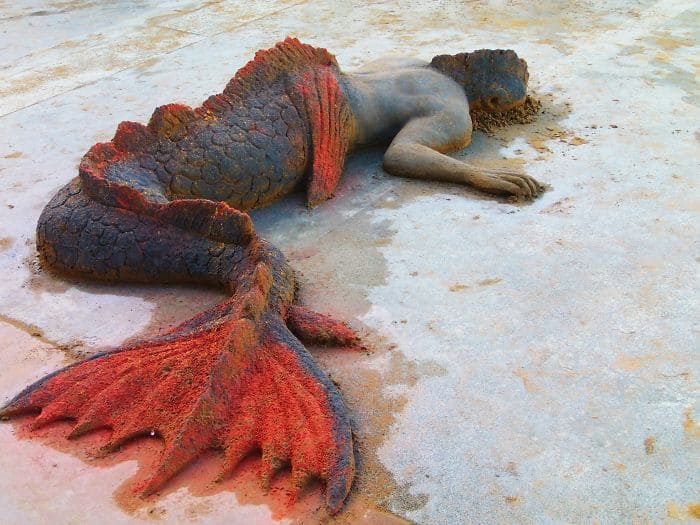 "They know what they're doing," he said in a conversation with the boring panda. I've been working hard for the past ten years to cultivate this kind of gift."
Obviously, he improved this skill through excellent sand sculpture and did an excellent job. In a Facebook post, he explained why he had continued to use sand for the past ten years.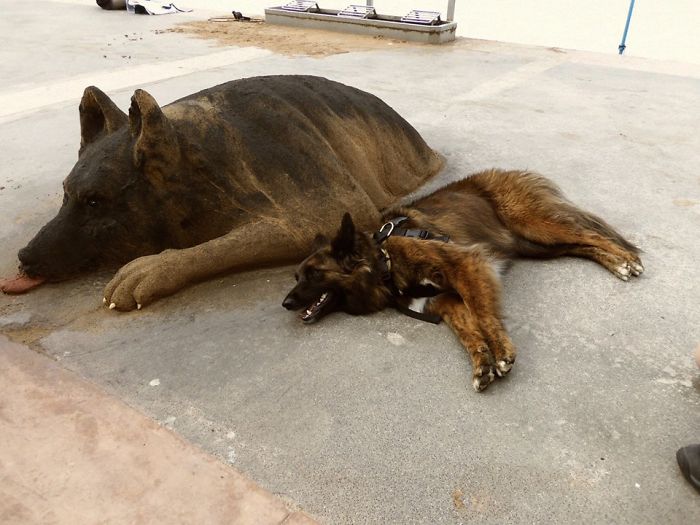 "The sand fascinates me because, no matter how you look at it, it will teach you something as long as you are willing to learn." A large number of incredible sand particles will participate and hug each other in a humid environment to create sculptures. In order for someone to simulate their combination. When the artist takes a step back, his work will be at the mercy of nature, which means that the wind will eventually dry them out and release each particle, gradually consuming all personality and authenticity."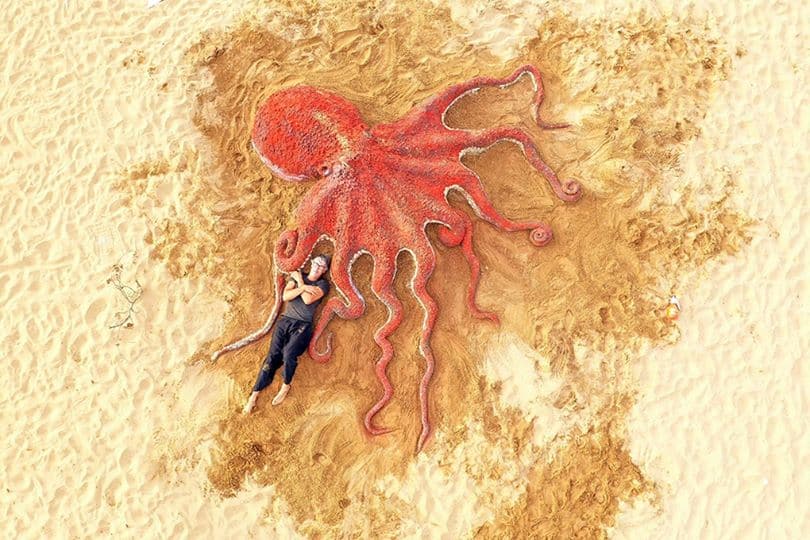 Although he has many reasons to support sand as a medium, Andoni believes that one of the most important is behavior.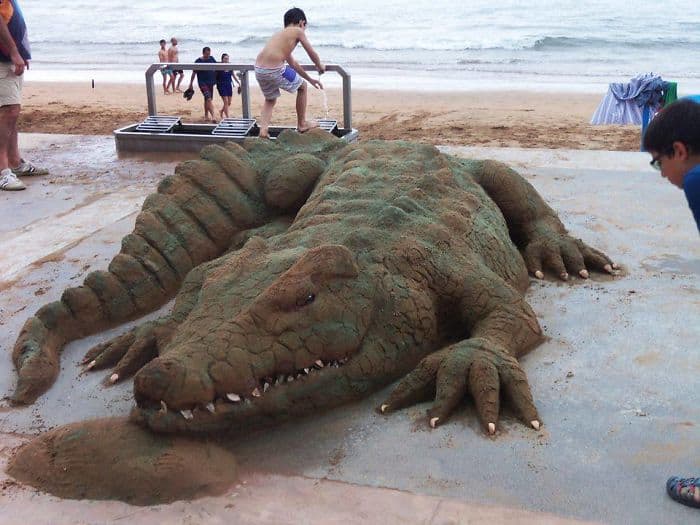 They were then brought into this world through deeds until they died. This kind of nudity, at least to me, represents freedom, and freedom is the fundamental component of living. Humans "dress" in a variety of ways to ensure their survival. I've never done it, and I'm not going to make animals out of necklaces or chains. I'd rather embrace their freedom, strength, and wisdom through beauty than through pain." He continued.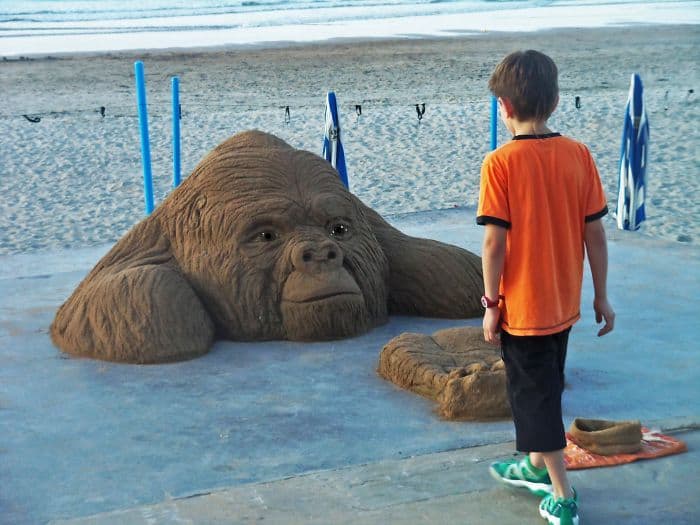 His creative process begins with the accumulation of damp sand, which is then shaped before attempting to find expressions that bring it to life. He will use sharp sticks and feathers to emphasize its expression once he has mastered it. To add realism to his work, he sometimes combined other materials such as coal powder, clay powder, colored stone powder, ash, and glass fragments.