Dog Carries His Security Blanket Everywhere After Getting Saved From A Fighting Ring
|
When Bubby the Pit Bull was merely a puppy, a dog fighting ring used him as a bait dog. He had been physically and mentally in a critical situation by the time he was rescued. As his malnourished body was punctured and infected all over ilovemydogsomuch writes.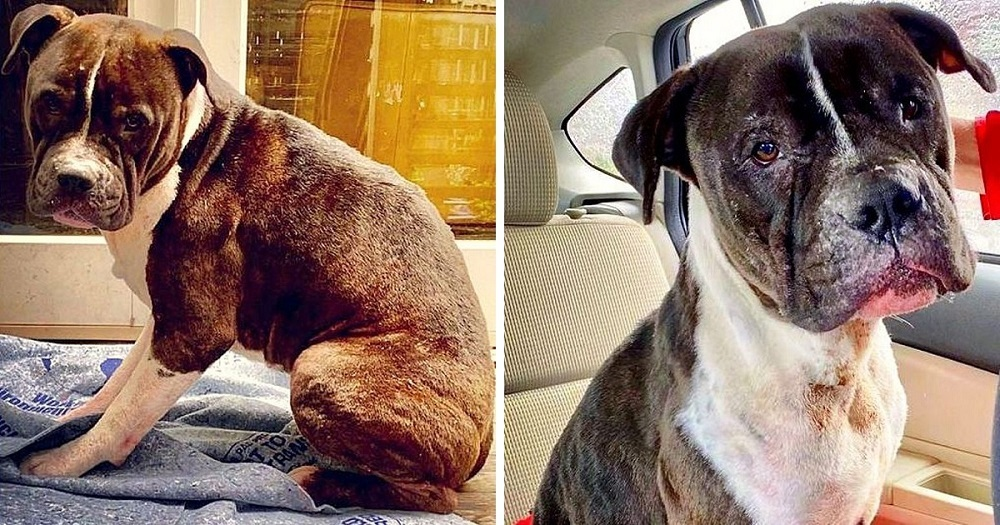 Actually, he was completely incapacitated. Due to these conditions, he was eventually placed on the list to be put down. Bubby was miraculously saved from euthanasia, but his problems were far from done. He was imprisoned in a garage for the next two months, treated as a worthless piece of garbage.
Finally, a woman became aware of his condition and adopted him without hesitation. As he sat in his savior's automobile, Bubby was dejected and perplexed, unaware that his life was about to change forever.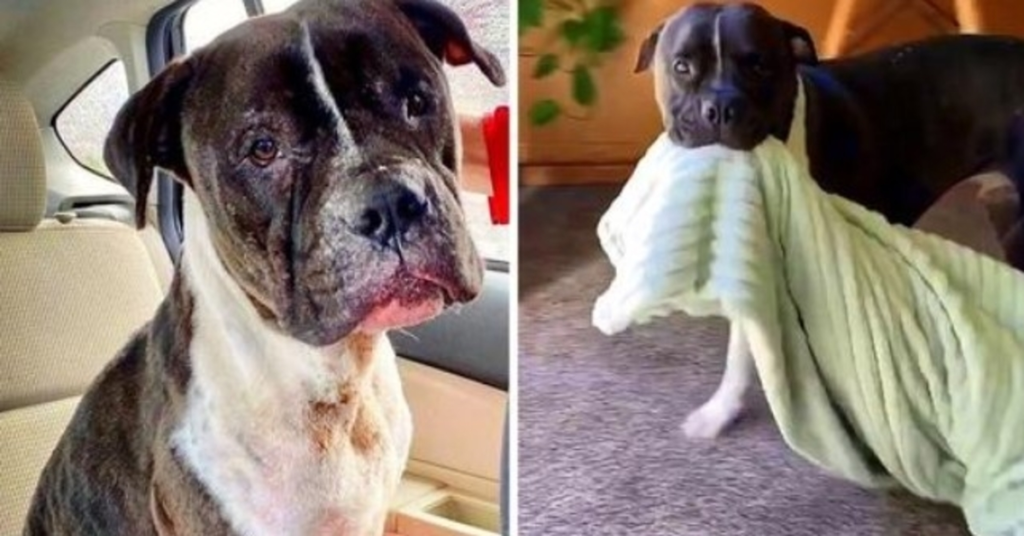 Bubby was moved when he received his new mother's love and care for the first time. She allowed him to work over his shyness and worries at his own time. He astounded everyone by making an incredible physical and mental recovery over the months. He developed a strong attachment to the woman who rescued him, which resulted in severe separation anxiety (it is quite understandable considering what he has been through).
When Bubby's owner was not around, she decided to crate train him to offer him a sense of security and stability. Bubby discovered a greater sense of comfort in blankets throughout this crate training! Every morning, he'd snort joyously and wag his tail as he stepped out of his kennel with his blanket and paraded around the house!
Bubby's blanket served as a safety net for him, reassuring him that everything was fine. His nightmares and traumas faded away over time, but his cherished "blankie habit" remained largely intact. With time, he formed a similar attachment to his pillows, toys, and anything else that felt like home!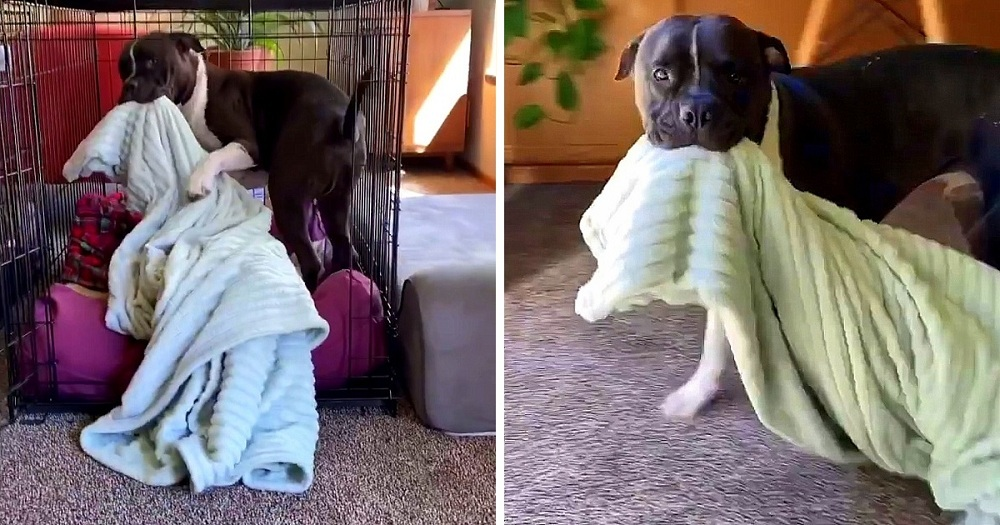 Bubby's family gave him the best present when they acquired another rescue Pit Bull, Simon, to keep him company. Bubby's blanket infatuation was supposed to be over by now, but it never materialised. Because Simon admired and looked up to Bubby, it was only a matter of time before he imitated his brother's blanket love! Aww! Pit bulls are gorgeous little sweethearts.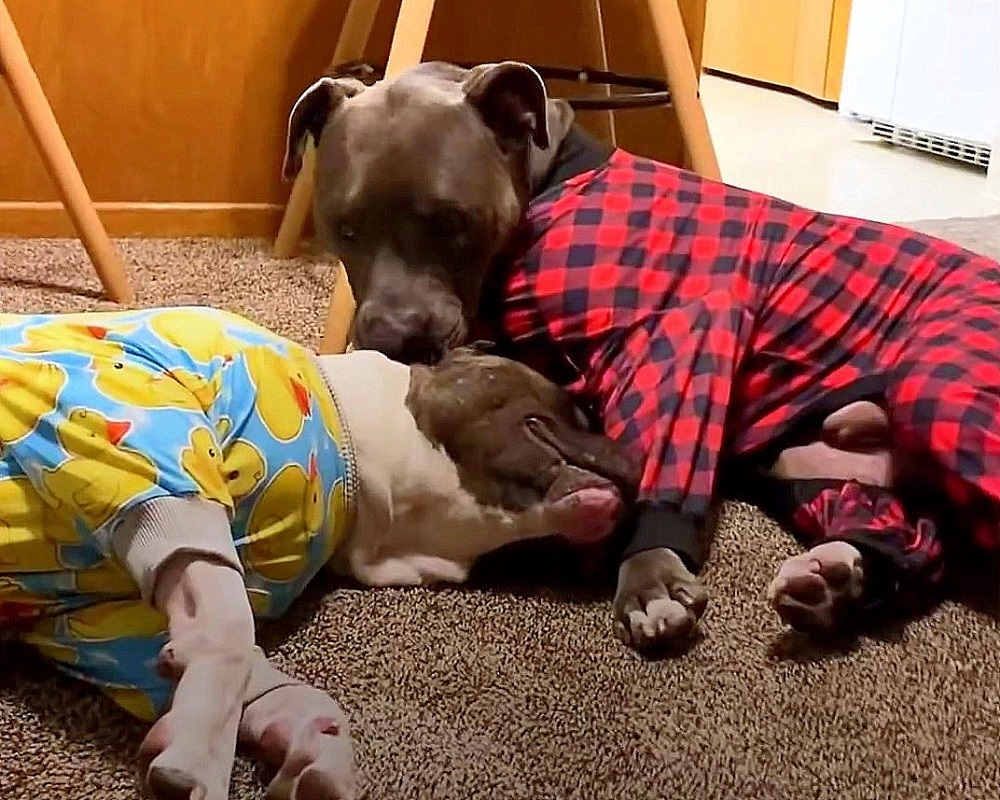 Have a look at the following video for more, let us know your thoughts on the video, and do not forget to spread out the story on social media with your friends and family!