Officer Lies Down Next To His Horse During Her Last Breath
|
Charlotte was a beautiful horse who served as a police horse at the Houston Police Department for 4 years.  Charlotte was from Tennessee Walker in Oklahoma and began working as a police horse when she was just two years old. Charlotte was an exceptional horse. During the training period, she was able to pass all the testing with flying colors including here tests like the barefoot and natural horsemanship programs.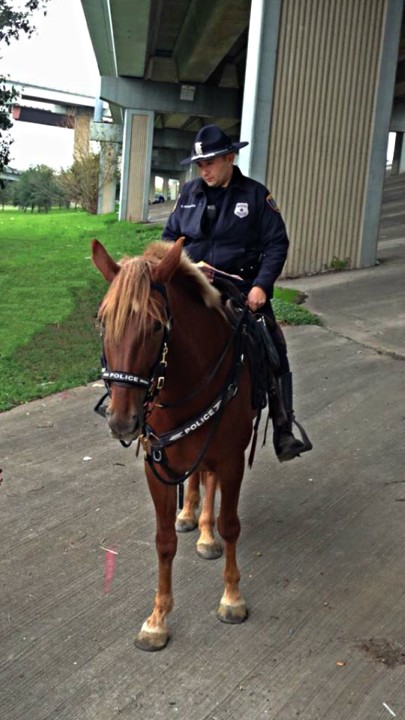 Her handler, Officer, D. Herrejon, loved this amazing horse very much. Someone from the police department stated that Charlotte was very kind to children and always enjoyed their company. But a terrible accident occurred in 2015 when Charlotte and the police officer were patrolling the city district. Poor Charlotte got spooked and started galloping on traffic.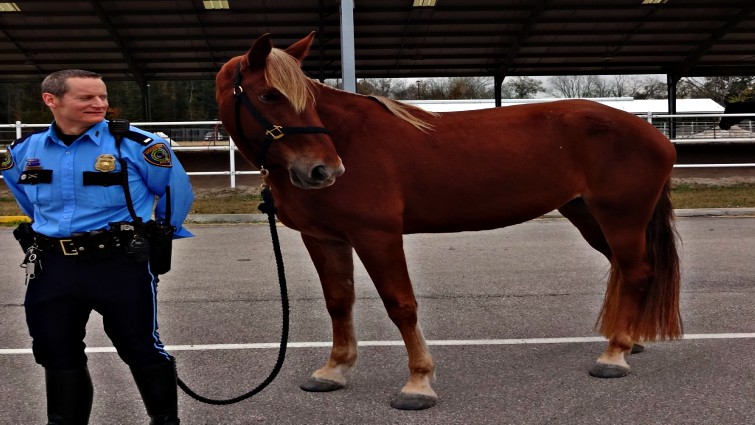 A truck that was passing right next to her was incapable of stopping on time, striking Charlotte. Officer Herrejon, run as fast as he could towards her while she was on the ground. These were the last moments for Charlotte, who had difficulty to breathe properly. Officer Herrejon, understood that there was nothing he could do, so he just stood right next to her keeping her close with his left arm.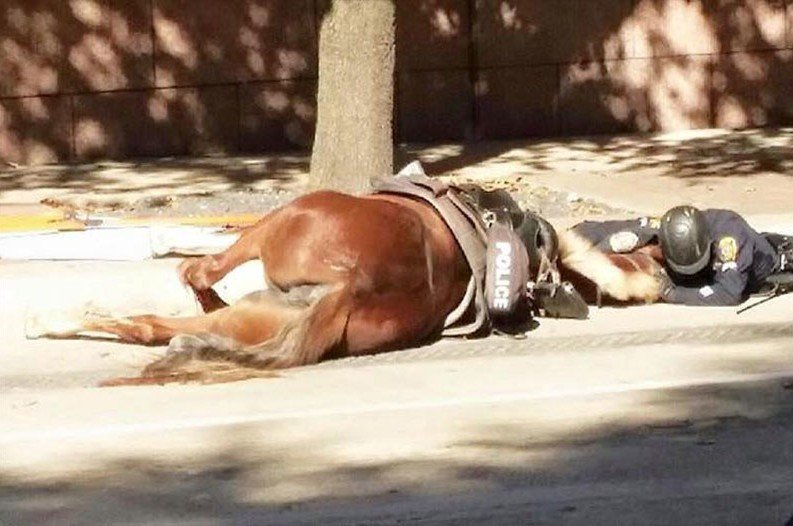 There was even a photo that showed this touching moment between the incredible duo.  The photo became a sensational hit as soon as it was posted on the internet and was immediately viewed and shared by the equestrians from all around the world. Rest in peace, little angel! Please don't forget to watch the emotional video posted below.