Brave Boy Jumps Into Freezing Water To Save His Drowning Horse
|
As soon as Cameron Martin, 13, observed a horse in distress, he rushed to its aid. He rushed into a river on a Norfolk Broads farm in a brave rescue to save Domino the horse, despite the water being icy cold. Martin, a native of Lowestoft, screamed for aid while attempting to keep Domino's head above water with all of his might. A young adolescent risked his life to save the horse from drowning for over an hour before aid arrived. Martin observed that one of the owner's horses was gone while he was headed to the field to visit his pony at Midspirit Discount Equestrian farm. But after initial panic, he rushed to the neighboring canal to see if it could help.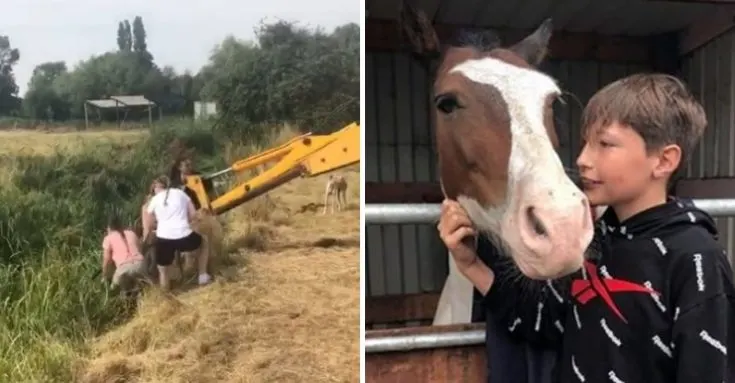 Martin went into action as soon as he saw Domino in the water. To protect the horse's head from falling into the water, he shouted and made gestures for rescue. Martin realized that if he went out of the water to fetch help for Domino, the horse certainly drown. Help arrived as a result of his screams. Martin was finally located by Jonathan and Tanya Docwra-Smith, who care for him on their farm while his mother works as a nurse.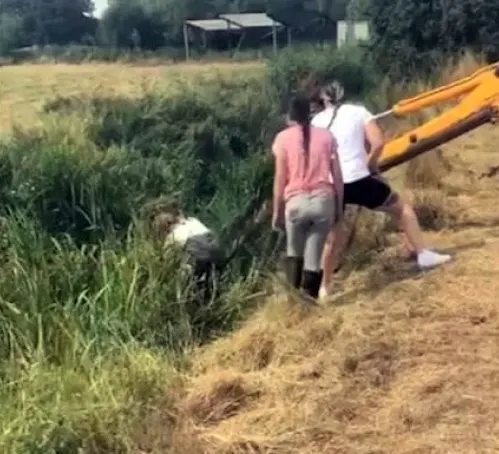 They sent in machinery as soon as they realized Domino was in danger. Jonathan hoisted Domino out from the water with the help of a crane and a rope, despite the fact that he was plainly in discomfort due to weeds caught in his nostrils. In the end, the surgery to save Domino was a success, and he was given a warm bath and a massage to help him recover. The following day, Martin slept for 24 hours straight, woke up for five minutes, and then promptly fell asleep for another 22 hours.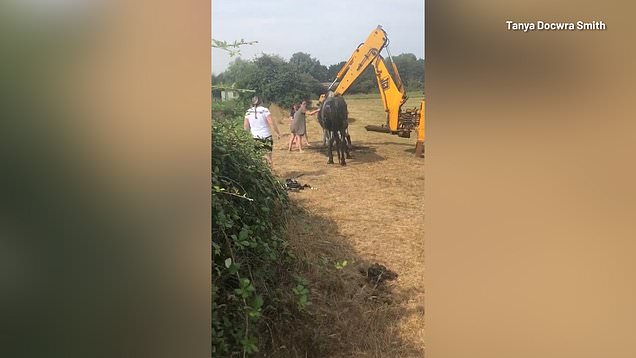 In the words of Paul Williams, the owner of Domino's, Martin is a 'little hero' because of his bravery. It's a good thing Martin and Domino survived the frightening and chilly predicament. After rescuing each other, the two became even closer.