Owner Pulls Prank On Horses With A Toy Horse
|
I believe that almost everyone enjoys a good and unharmful prank. It doesn't matter if you're a teenager or a retired person when you see a well-performed prank, you can't help but laugh out loud. While we have to admit that there is always very nice to play with horses, there are a lot of people who ask for help in different horse forums because they have run out of ideas of what activity or game to do with their horses.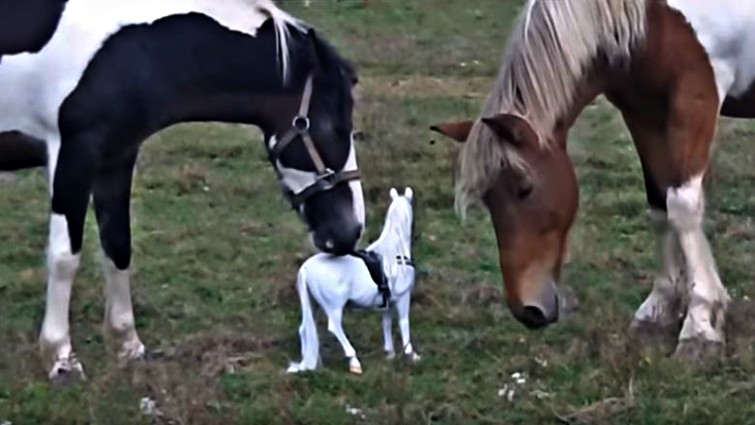 But don't worry, your concerns have been heard and we are here to help you out. One of the most popular and unharmful pranks people perform nowadays is putting a toy horse on visible places, so that their horses can see it. You definitely have to try it! Horses are known for being very curious creatures so of course, they wouldn't miss the opportunity to look at an object who looks just like them, but it's smaller in size and it doesn't move.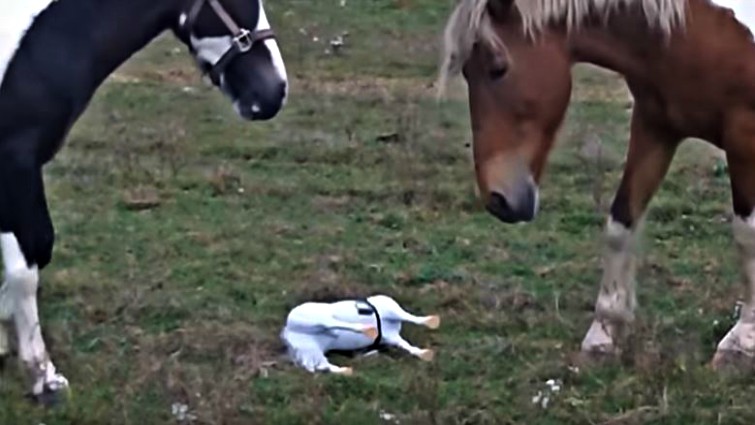 It has become a trend and that's why a lot of people have filmed these kinds of pranks and have posted videos on YouTube and different social media like Twitter or Instagram. Well, needless to say, the horses' reactions have been incredible. There are so many videos out there, so it was very difficult for us to pick one, but we decided to bring to you one of the funniest fake horse pranks around. Watch the hilarious video featuring two real horses and a fake one, posted below. We are convinced that it will put a big smile on your face!