Budweiser Clydesdale Horses Show Off Their Skills By Performing 'We Will Rock You'
|
The following video shows gorgeous Budweiser Clydesdale horses playing like a real band. If you are an equestrian, you most likely have heard about the gorgeous iconic Budweiser Clydesdale. They are an incredible group of Clydesdale horses who are used for advertisements and commercials by the Anheuser-Busch Company, an American brewing company founded in 1852. There are several teams of horses, that travel all around the United States and others that stay only in their official homes at the company headquarters at the Anheuser-Busch brewery complex in St. Louis, Missouri, or at Merrimack, New Hampshire.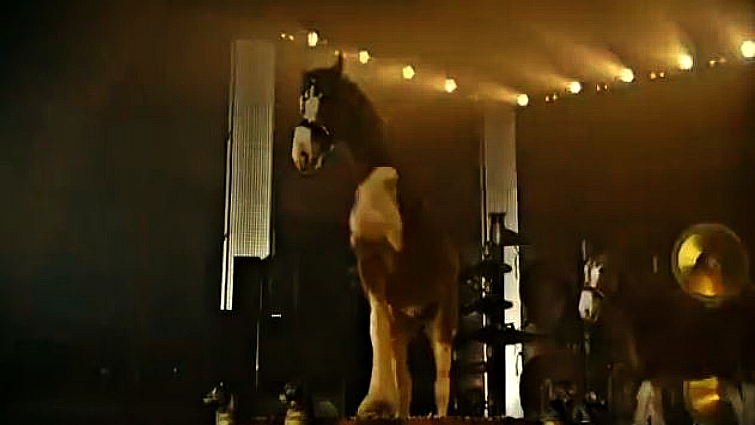 At St. Louis, they live in a historic brick and stained-glass stable built in 1885 and people can visit them the Clydesdales up-close at Warm Springs Ranch and at their training facility on the grounds of Grant's Farm in St. Louis. Both these attractions are only open seasonally. The Budweiser Clydesdale's are recognized for their amazing commercials and astonishing appearance when taking center stage at events in various countries.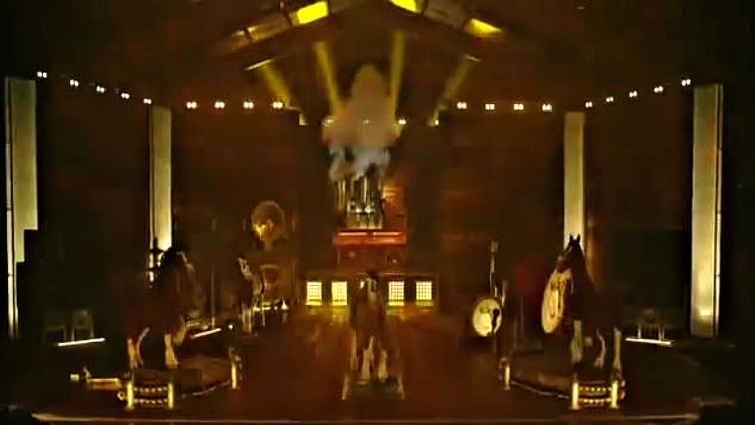 Different Clydesdales are also very famous animal actors in television commercials for the Budweiser beer, especially in Super Bowl ads. Television publicity featuring the Budweiser Clydesdales have a long history in Super Bowl tradition, which all started with an ad during Super Bowl XX in 1986.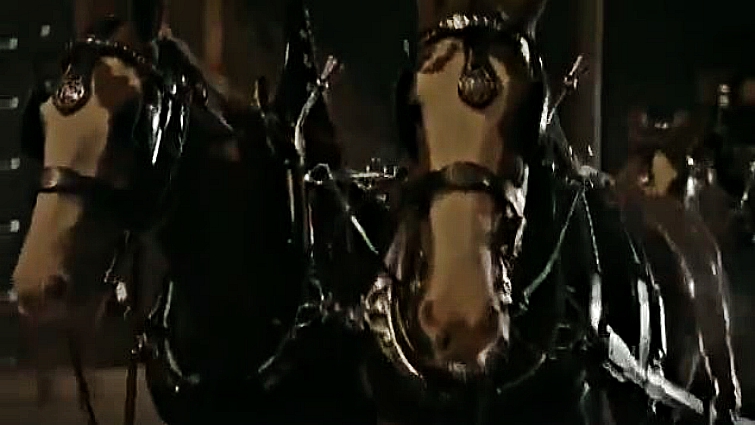 In the awesome video shown below the Budweiser Clydesdale's have found the perfect combination between their epic performance with that of the legendary band Queen's song "We will rock you" to create one of the best commercials ever that was never seen before in the United States. This commercial was produced and originally aired in Russia. Have a look at the following video, let us know your opinion, and keep in mind to spread out the video to your friends and family on social media in order to make their day beautiful too.