This Police Horse Will Start His Working Day Only If He Gets His Cup Of Tea
|
Nobody enjoys getting out of bed early in the morning to go to work. They also enjoy drinking something to immediately improve their mood. It is more desirable to have a cup of coffee or a mug of tea.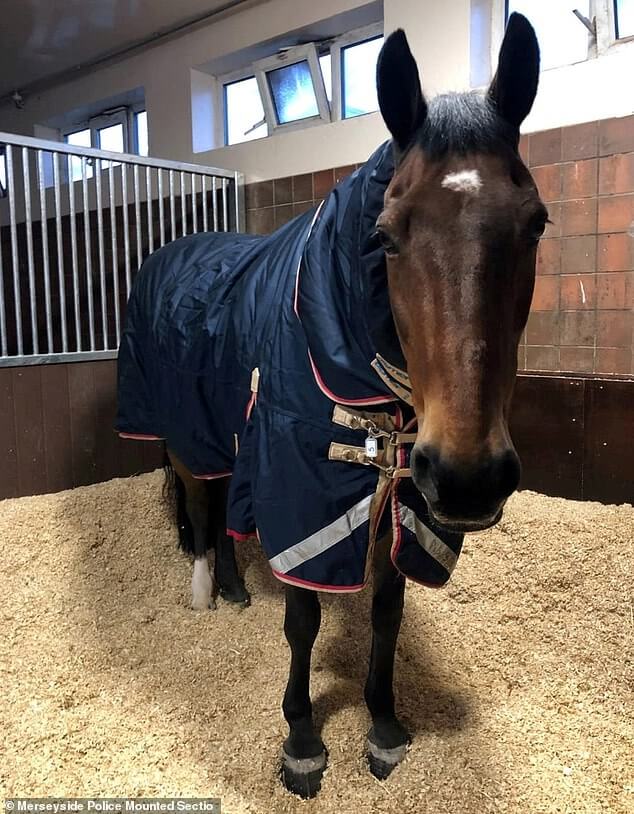 This 20-year-old police horse is also not an exception. Without a large mug of tea, he won't get up to begin his shift. He simply wants his new day to begin in such a stylish manner. The horse, Jake, has spent 15 years working for the UK's Merseyside Police. He frequently keeps order at football games and occasionally watches the annual Grand National at Aintree Racecourse as a police horse.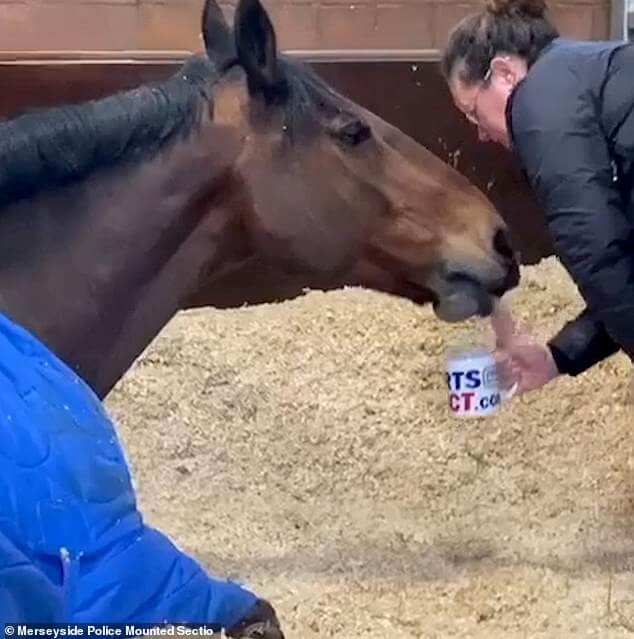 The veteran consistently demonstrates his or her ability to remain composed and committed to the job at hand.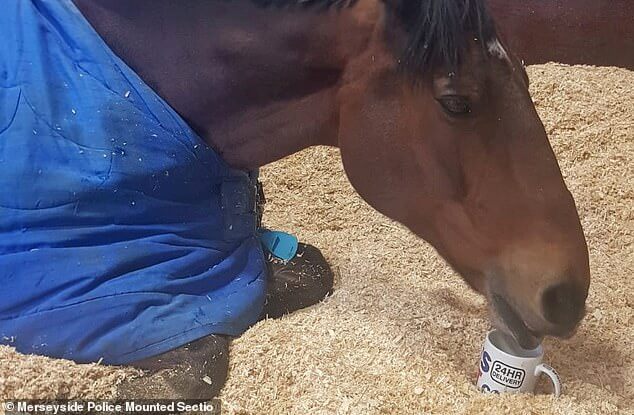 Before leaving his enclosure to go to work, Jake likes nothing more than a cup of sweet, delicious tea. In order to prevent tongue burn, his tea shouldn't be too hot. If cold water and skim milk are added, his treat will be even more fantastic.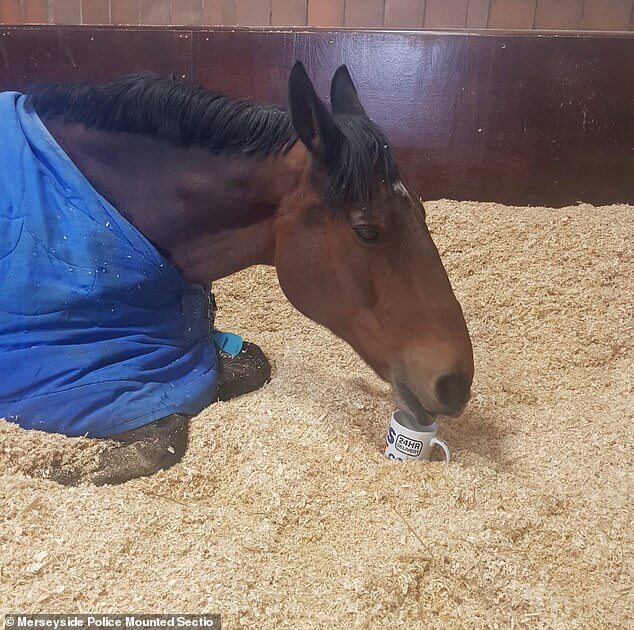 Jack believes that being given a large mug of tea at work will help him work more effectively. And up until his retirement from the force last year, the horse always started his days in exactly the same way.