Horses Run Over Highway Delivering A Rare Sight
|
We may have seen or watched a great number of horses running together but we may have never watched hundreds of them stampeding over a highway. This rare sight is unique and the feelings experienced are one of a kind. Hearing the horses' hooves cracking and crackling and feel the ground shaking as the horses pass is a feeling you can't explain and put it in words.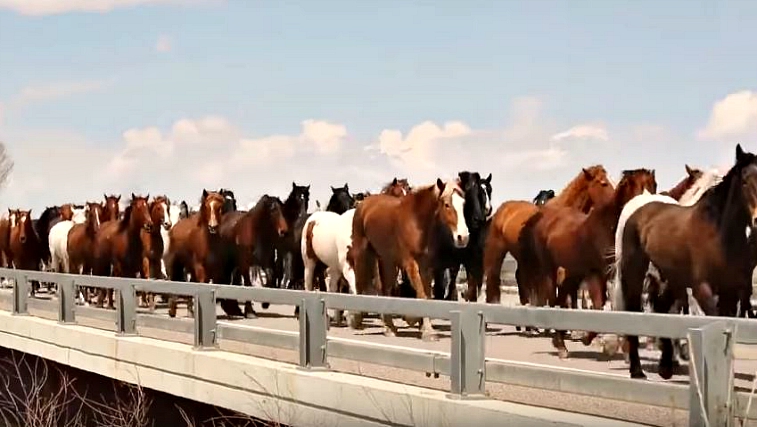 This incredible and spectacular scene shows hundreds of horses charging together and trotting down the highway in what is called the Sombrero Horse Drive. This horse drive happens annually in Colorado and it is a tradition which has been passed on from generation to generation for about 40 years. Every spring 700 horses are taken to pasture travelling about 60 miles.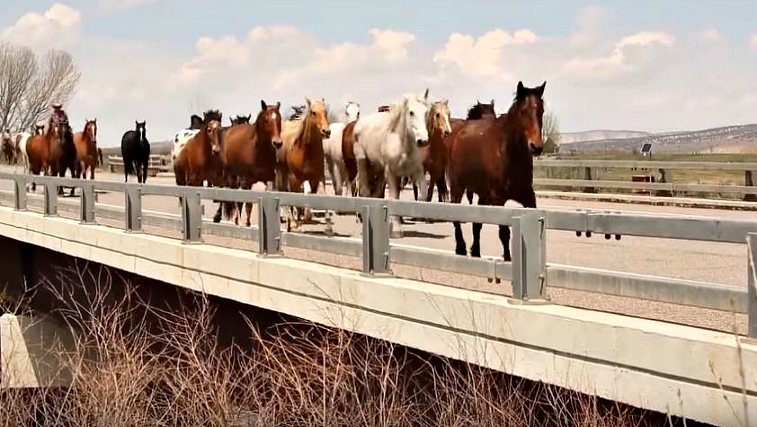 There is no impediment for rider all over the country to join in and help and at the same time experience this extraordinary stampede. It would be something amazing to see this stunning horse drive sight in person. Enjoy the footage and spread it out to your friends!