Percheron Horses Show Off Their Power By Pulling The Hitch
|
What's the view from the driver's bench as a six-horse draft hitch is put together? Thanks to Blue Ribbon Days Percherons, you can watch the entire process! Blue Ribbon Days Percherons page on Facebook writes, "Atmosphere: Prelude to a Winning Drive. On and off the court, a calm and consistent atmosphere is essential to success. The driver of a six-horse hitch is fittingly counterpart to any sports coach, and a thriving and prosperous team is only attainable in competition if that knack and competence is first achieved on the practice court.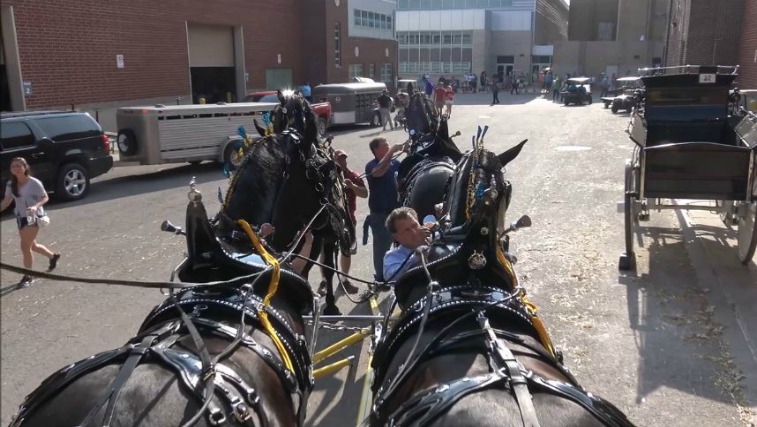 Here's a premium view of the Belles that reflects the composed and unswerving manner in which they are always handled. Watch and listen; you can feel the ambience and sense the mood of the horses, the crew, and ultimately, the driver. A winning drive is never the result of an accidental conquest. It starts with excellent horses that perform as a sovereign unit, an instinctive and talented coach who cultivates superior performance in those horses, and a crew that handles the horses in a manner that buttresses their well-being and contentment. Victories are never by chance. They are dividends from investing in hard work on the home court.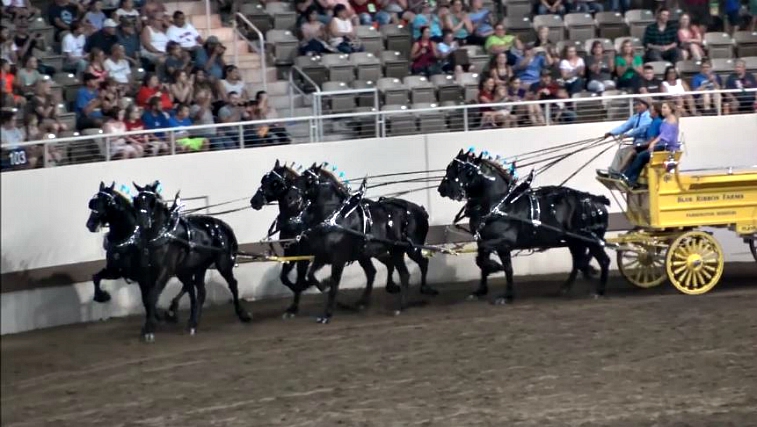 This behind-the-scenes video provides a genuine, front-row seat as the Belles of Blue Ribbon prepare for competition at the Indiana State Fair. Absorb the slower moments of the video. Though it appears that not much is happening, you'll learn a bundle if you pay attention to how the mares are handled and how they react no matter where they are or what they're doing. Learn and enjoy.