Tennessee Walking Horse Decides To Take Revenge On His Rider
|
Trying to decipher a horse's behavior is one of the most challenging aspects of horse ownership. There is an incredible amount of unpredictability in their behavior as you spend more time with them. Although we all have a great deal of affection for horses, they can also be dangerous and violent. It's difficult for horse people to grasp how aggression can arise from a variety of causes.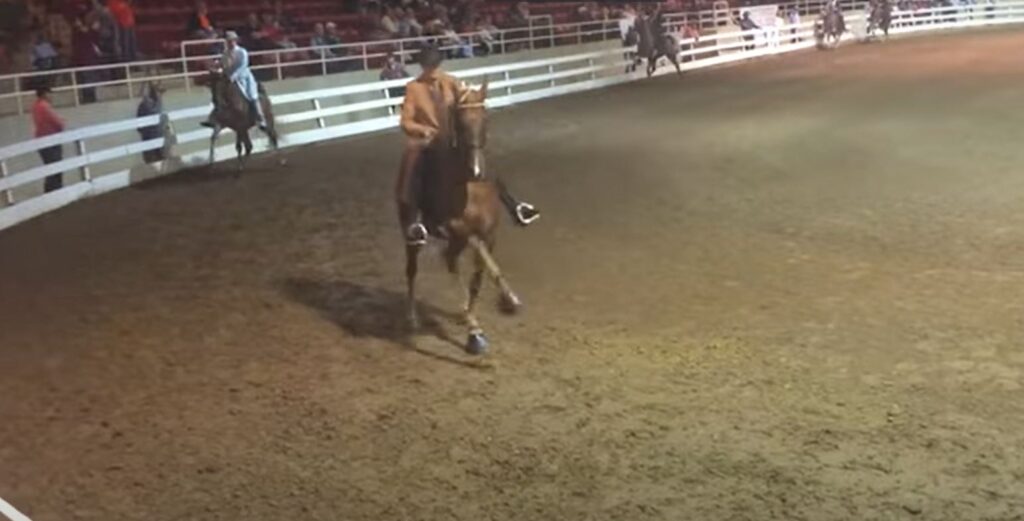 In the case of a horse, for example, you might be astonished to learn that it is acting aggressively because of a suspected sickness, which you would not expect. Other issues could be caused by insufficient training. In order to perform at their best in front of an audience, a lot of performers put a lot of strain on their horses and sometimes forget that horses need to rest. Extreme endurance can be a good thing, but it should not be allowed because it will reflect badly on the most crucial thing you want to do, making your audience happy.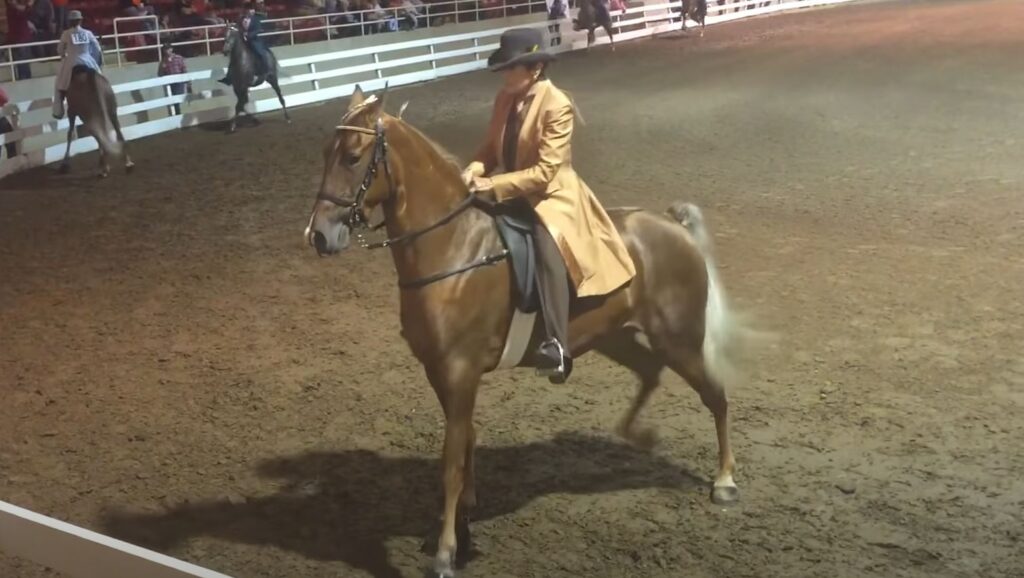 A Tennessee walking horse competing in the Amateur Specialty Gelding Class at the "Big Lick" North Carolina Championship Horse Show threw his rider to the ground. The Western NC Agricultural Center in Asheville, North Carolina, was the site of this show! Some of the spectators said that this "Big Lick" Tennessee walking horse threw his rider because of mistreatment and torture.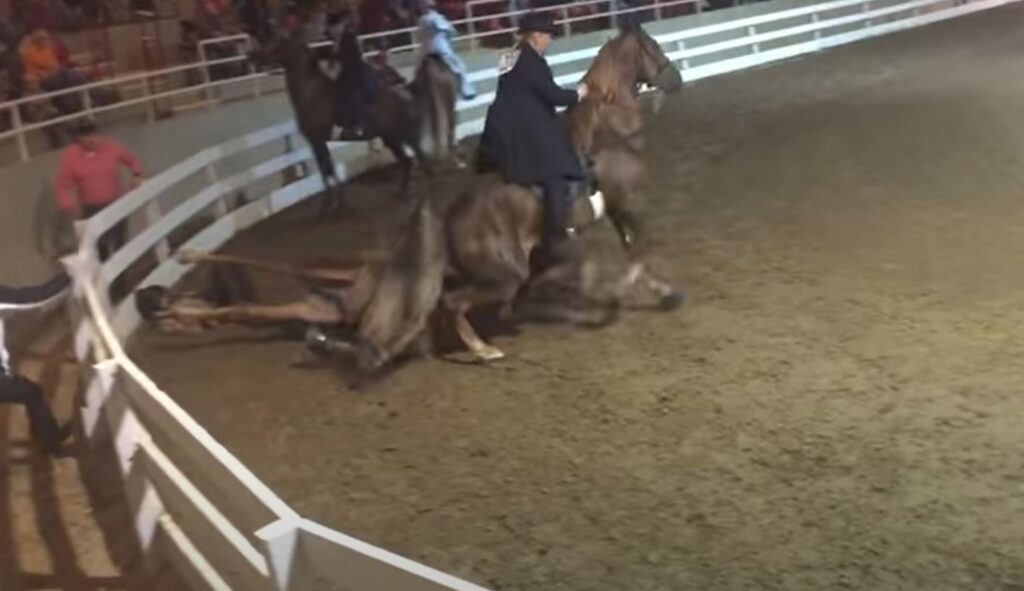 Horses' legs and hooves were not designed to tolerate the forced deformity that these Big Lick show horses are subjected to throughout their forced training. No horse owner, trainer, or rider should accept forcing a horse to move in this unsightly, unnatural manner. Horses are being abused by people who have been brainwashed, and we need to do everything we can to raise awareness.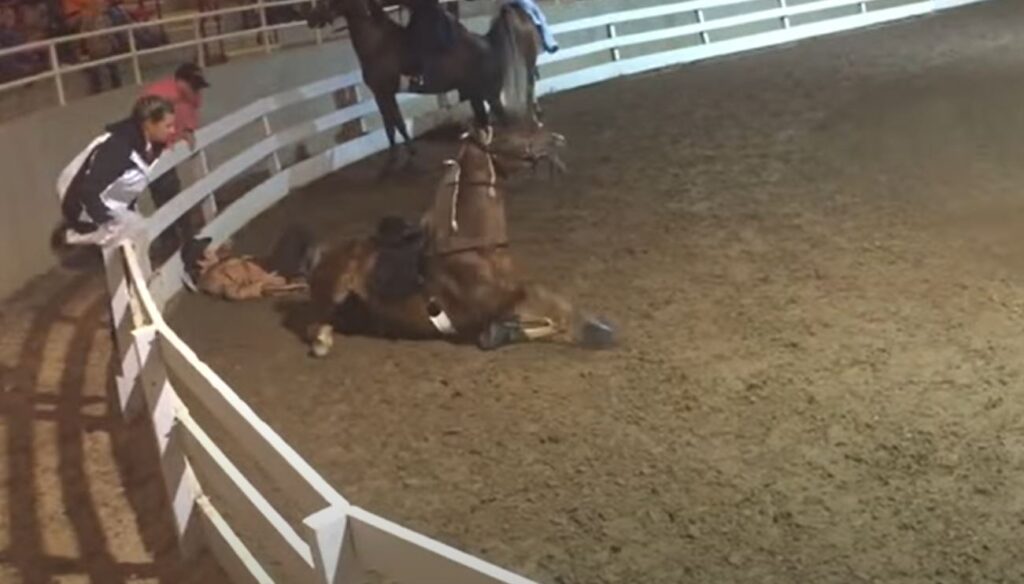 This horse's reaction was due to his inability to bear the discomfort. The same might happen to other riders if they don't properly care for their horses, thus I sincerely hope this film serves as a lesson to them all.
Have a look at the following video for more, and let us know your thoughts!