Rescued Kangaroo Insists On Daily Couch Cuddles With His Father
|
No one would ever say 'no' to some relaxing time on a very comfortable sofa while watching their favorite TV show. However, if this is your daily routine, it may be a bit much. That's how this sluggish kangaroo spends his days. Everyone, meet Rufus, the world's most spoiled joey.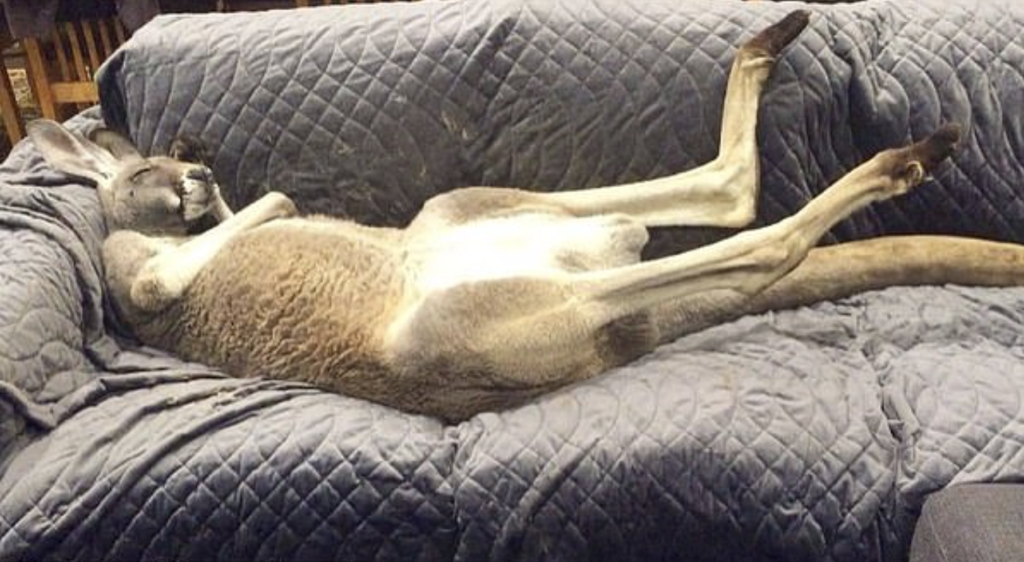 Rufus' life wasn't always like this, even though he's now over four years old. The kangaroo was rescued when he was eight months old and ended up at the Patch Kangaroo Sanctuary in Boston, South Australia. Fortunately, in Kym Haywood and her husband Neil – the people in charge of the sanctuary – he found all the love and comfort he needed. Both the caring couple and the rescued kangaroo grew very attached to each other, so Kym and Neil decided to keep Rufus in their home. He now acts as if he owns the place, or at least the couch.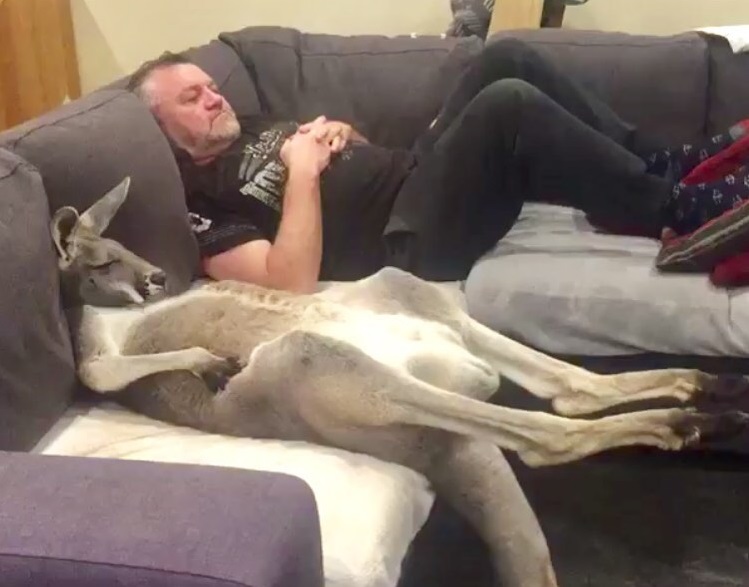 Rufus enjoys spending his days lounging on the comfortable sofa and cuddling with his father. However, Neil and Kym quickly realized that the sofa might not be large enough to accommodate all of them. In fact, Rufus wants it all for himself and, on occasion, for his father. Because he occasionally requests belly rubs, which Neil gladly provides.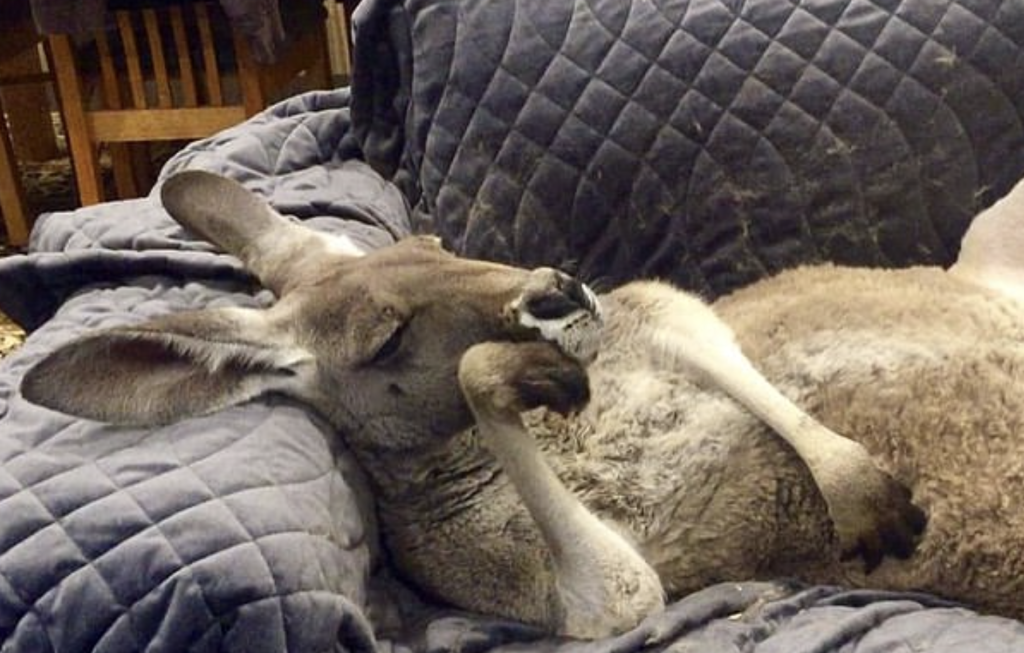 "When he first started doing it, we thought it was the cutest thing ever, and we could see how different Rufus was from the others, and how much he loved the couch and how safe he felt there," Kym explained. "He falls into a deep sleep because he knows he is very safe there, and he doesn't mind watching a little TV as well."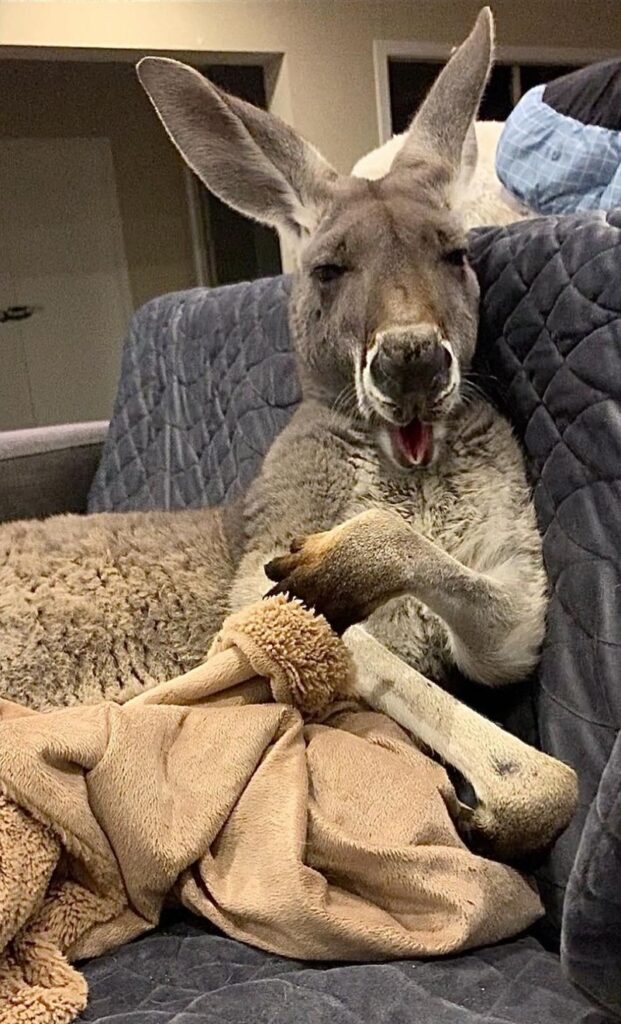 Although they love Rufus as if he were their own child, these gentle people also have a heart for other animals in need. They are currently caring for 28 rescued kangaroos, two wombats, and two wallaroos at their sanctuary. "I've always been an animal lover, and now that I have the sanctuary, I know what I was put on this Earth to do," Kym stated proudly. Haywood, on the other hand, doesn't seem to mind that there isn't any more room for them on the couch. The most important thing for them is to see Rufus if they are content and happy!