After Being Dropped Into The Sea, A Friendly Dolphin Retrieves A Woman's Phone
|
While on the sea, you must be extremely cautious with your gadgets, especially your phone, because if you drop them, the chances of recovering them are extremely slim, if not zero. So, when this young lady saw her phone slowly sinking to the bottom of the ocean, she never imagined she'd see it again. Imagine her surprise when a friendly dolphin returned her phone. I know it sounds impossible, but they even captured the moment on camera, and it's the kind of video you've never seen before!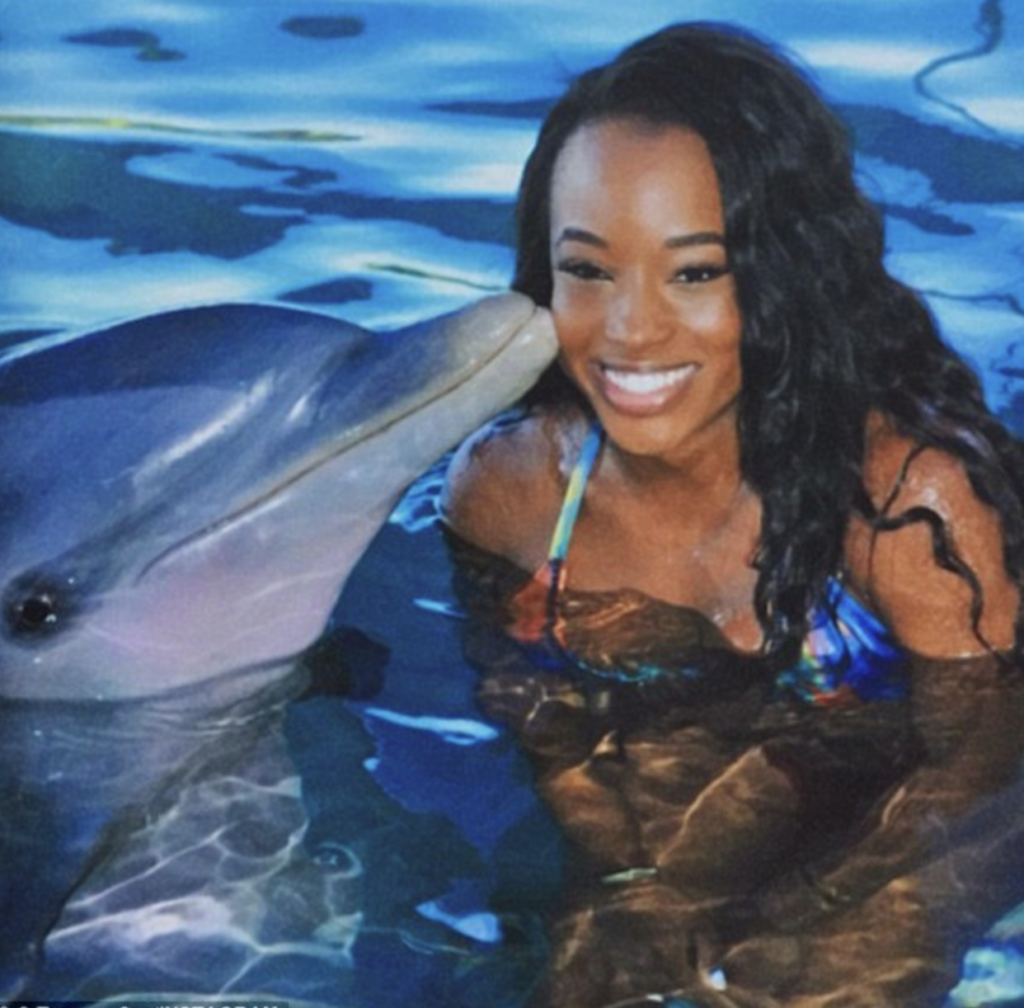 Teressa Cee, a Miami Heat cheerleader, was in the Bahamas and took advantage of the opportunity to swim with dolphins in the crystal-blue waters off Blue Lagoon Island. But little did she know that she was about to have the experience of a lifetime. Teressa was about to jump into the water to spend some time with the adorable dolphins that surrounded the boat, so she asked a friend to keep her phone while she was in the water. Unfortunately, the phone slipped from the person's grasp and sank into the Atlantic Ocean.

Teressa had already begun to feel sorry for herself because she knew she would never be able to recover her phone, but then something extraordinary happened. One of the dolphins spotted the phone and dived to find it. To everyone's surprise, he not only found it, but also returned it to Teressa, who couldn't believe what she was seeing. Teressa captured the incredible scene on camera and later posted it online.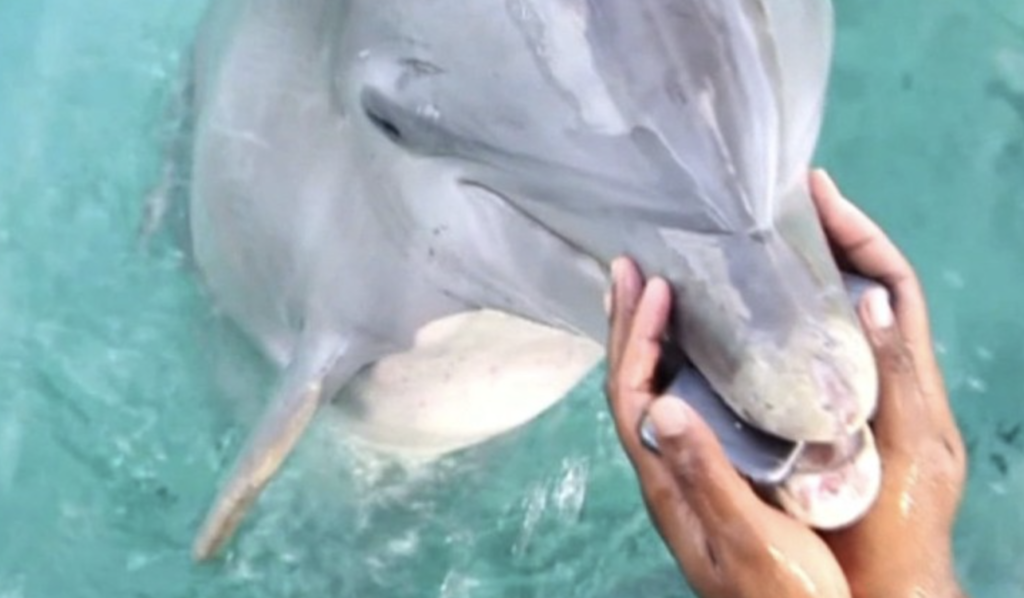 "While in the Bahamas, I had the opportunity to go swimming with dolphins," she wrote on Facebook. "We were filming on this floating platform in the middle of the Atlantic Ocean." So, against my better judgment, I asked someone to hold my phone for me, and he accidentally dropped my phone into water, where it sank to the bottom. Cacique, the dolphin, actually retrieved my phone and returned it to me. "This is the cutest thing ever!"

Cacique – as the heroic dolphin is named – and the many other dolphins at Blue Lagoon Island are not only extremely friendly, but they're also trained as part of the Dolphin Encounters, one of the Bahamas' most popular tourist attractions. The cetacean was rewarded with a selfie with Teressa for his endearing gesture.
More on this story in the video below: