Trapped Donkey Smiles From Ear To Ear After Getting Rescued
|
When dragged to safety from floods in Ireland, a donkey appears to smile. Today, we will present you such a touching story with a happy ending. A donkey caught in floodwater in Ireland is recovering after being rescued by a rowing club member.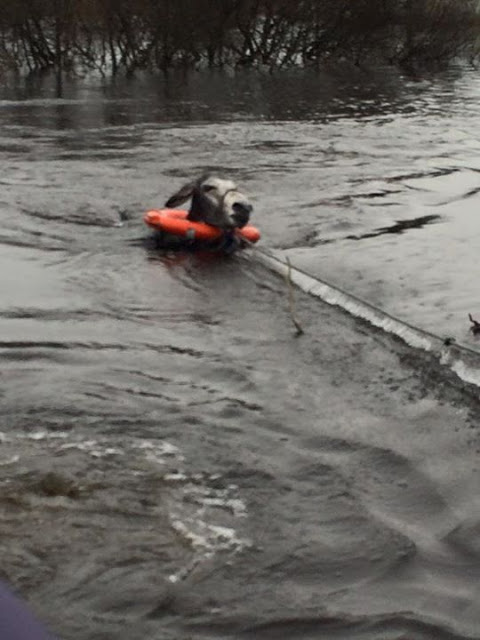 According to FSRN, the woman posted a plea for aid on her Animal Heaven Animal Rescue (AHAR) Facebook page. After inclement weather damaged the gate, the animal escaped from its stable in Killorglin, Co Kerry, on Saturday night.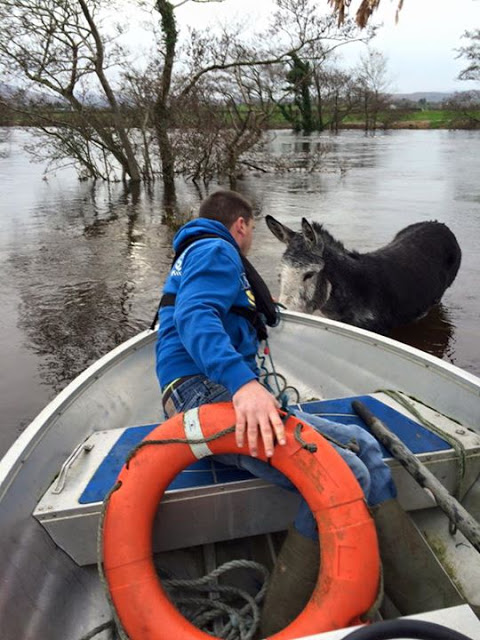 After a neighboring river exceeded its banks, the donkey was found trapped in a field the next morning, surrounded by heavy flood water. Mike Fleming, a member of Killorglin Rowing Club, discovered the situation and, with the help of a team of animal shelter rescuers, managed to wrap a rope and buoyancy device around the donkey before dragging him to safety.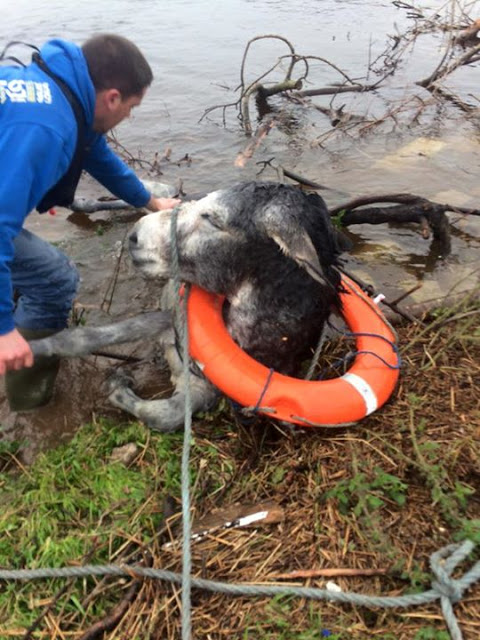 The donkey, named Mike after his saviour, is healing at Animal Heaven Animal Rescue while his stable is being restored, according to a spokeswoman.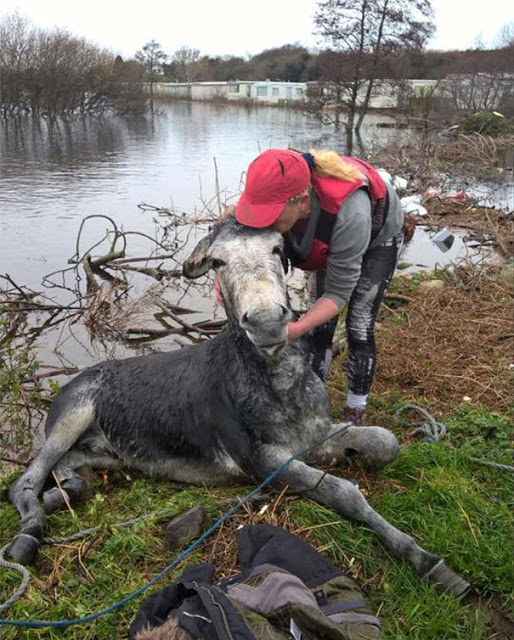 Suzanne Gibbons, the shelter's founder, said, "He is now drying with towels, eating a hot mash, all cosy and warm, and our vet has seen him and begun medication to prevent pneumonia."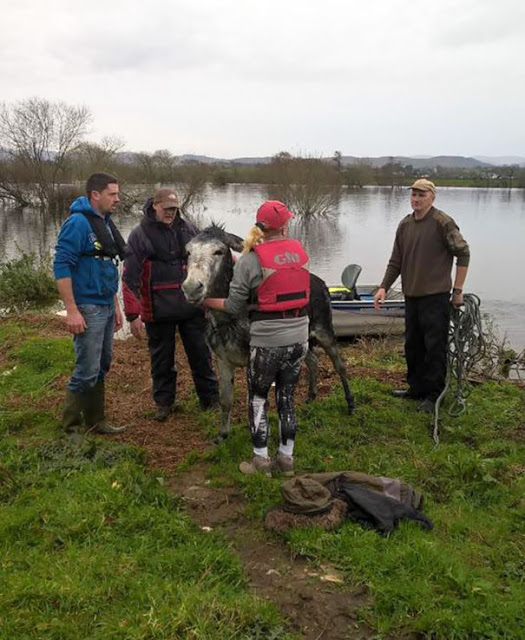 Although he has a small amount of fluid in one lung, our veterinarian believes he will recover. Thank you to everyone who assists animals in distress. Seeing this donkey smile after the rescue is simply incredible.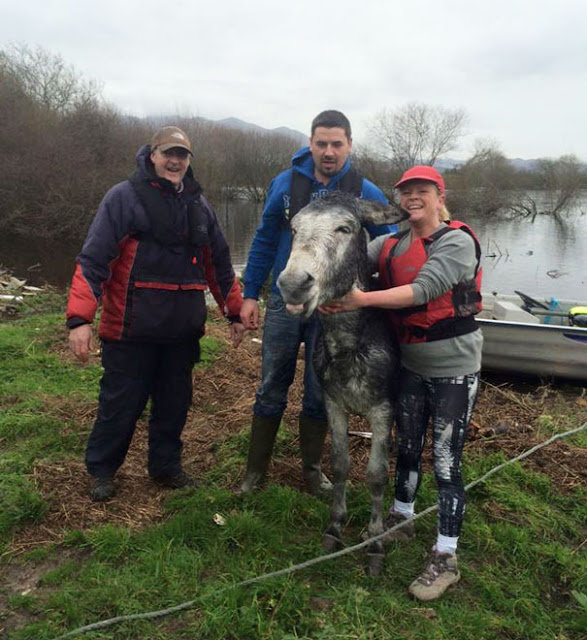 Such a lovely story, let us know your thoughts on the story, and do not forget to spread out the story on social media with your friends and family in order to make their day beautiful as well!