Naughty Horse Steals The Show During Couple's Maternity Photo Shoot
|
Technically, this is a picture of a pregnant woman taken to celebrate Amanda and Phil's new baby on the road. But obviously, someone stole this show. As part of the shoot, Amanda and Phil asked photographer Christine Zafiro to include their horse; after all, they are part of the family. However, what they did not expect was that one of the horses would be inserted into the photo so strikingly. But this is exactly what Buckshot did. Buckshot did not stay in the background with the others but happily walked to the happy couple when Zafiro took pictures.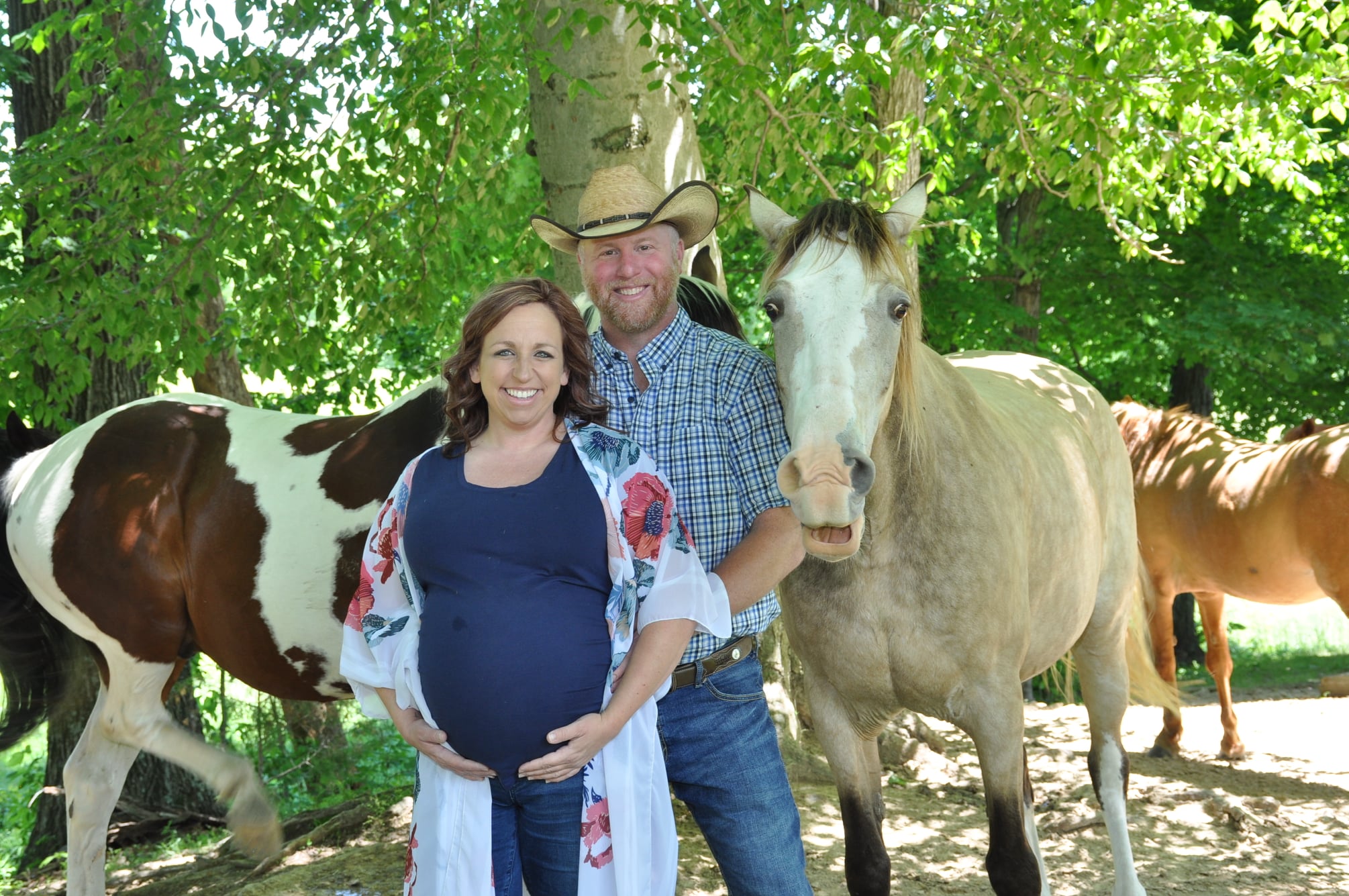 "I said, 'Well you could at least smile' — AND HE DID!" Zaffiro told The Dodo. Boy, did he. From there, things just kind of spiraled. "When I laughed, he laughed," Zaffiro said. "So the more I laughed, the more he acted up!" Did Buckshot's hamming it up make things a little awkward? Yes. Mostly, though, it was hilarious.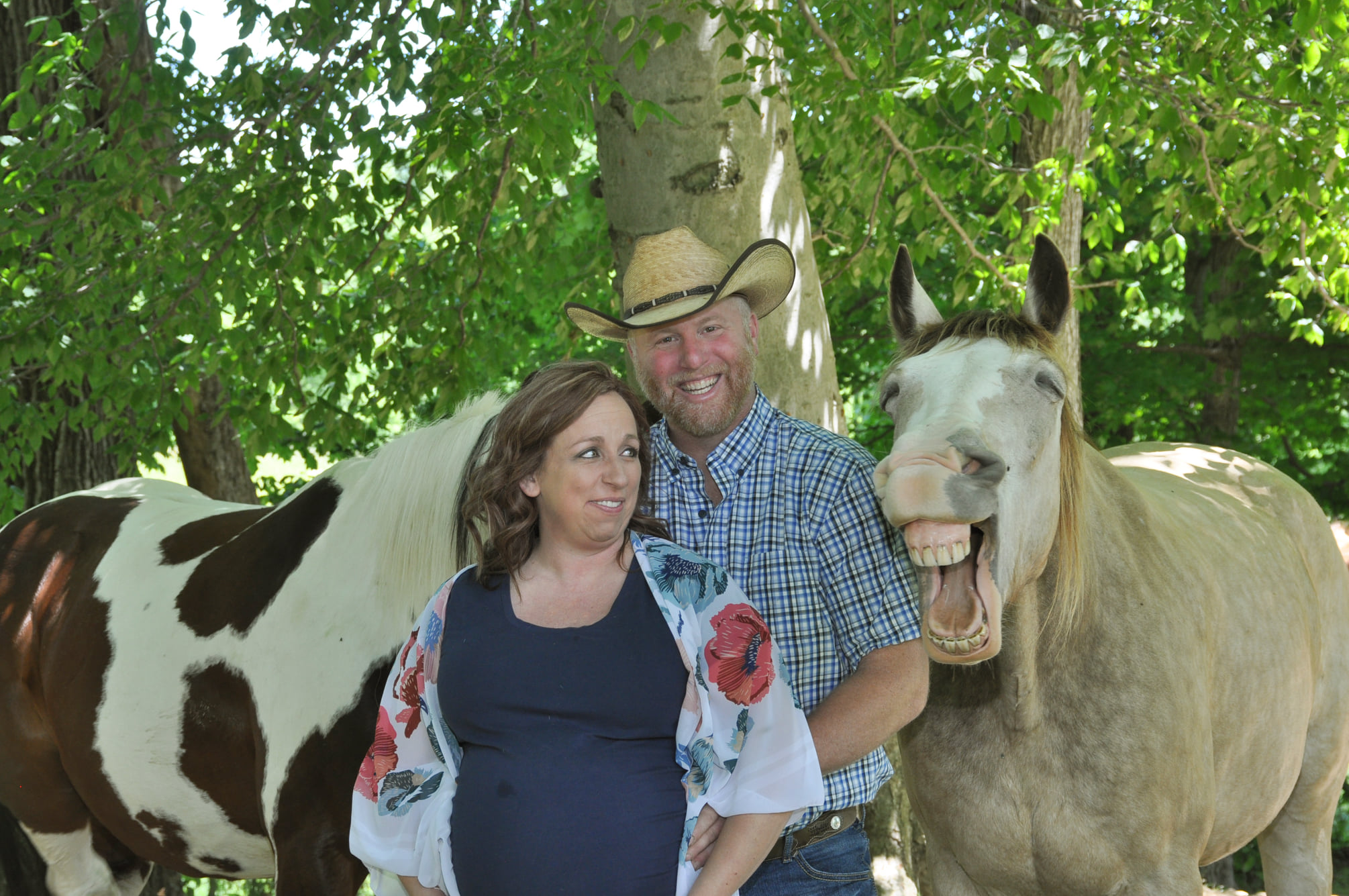 The maternity shoot had pretty much become all about Buckshot — but nobody seemed to mind. In fact: "Amanda and Phil loved all the pictures! When I looked through them, I laughed even harder than that day!" Zaffiro said. If the joy captured in these photos is any indicator of things to come, the growing family's new arrival has plenty of fun and laughs to look forward to. Buckshot, no doubt, will make sure of that.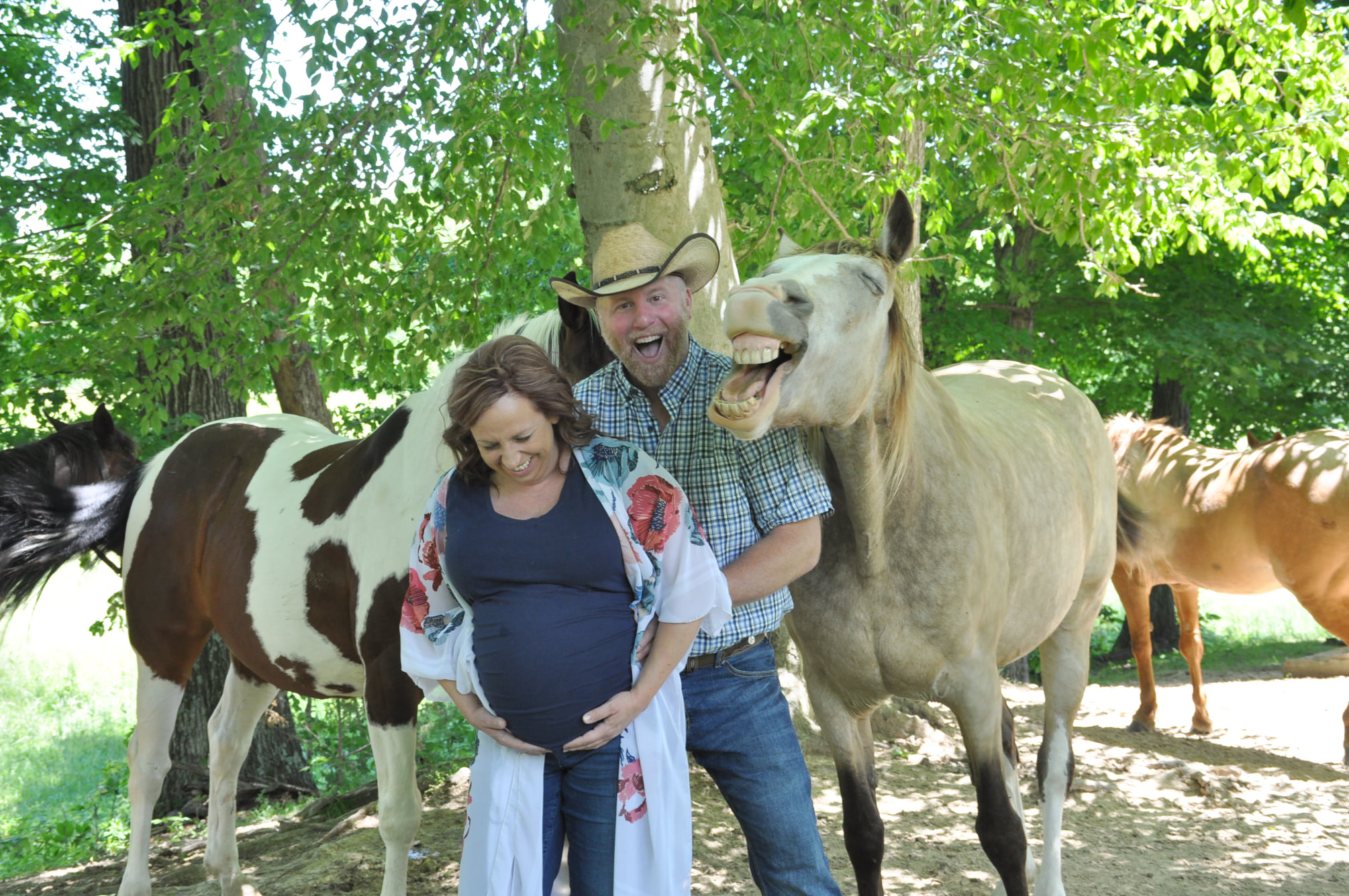 This horse clearly is a superstar who enjoys showing off. He just wants to be in the center of attention. Well, he actually got what he was looking for – attention. Please let us know your opinion and don't forget to share this incredible article with your friends and family. You will make their day for sure!