Pregnant Mare Gives Birth To Rare White Foal
|
When Beautiful Devil, an all-white mare at the Patchen Wilkes Farm, went into labor, farm manager Barry Ezrine had to drop everything and help her. The new arrival started coming into the world, a foal that looks completely like an angel. But the foal isn't like any other: She's quite rare because of the color of her coat. She is an all-white Thoroughbred and is related to the first one registered by the Jockey Club, White Beauty. The newborn. represents the seventh generation since White Beauty.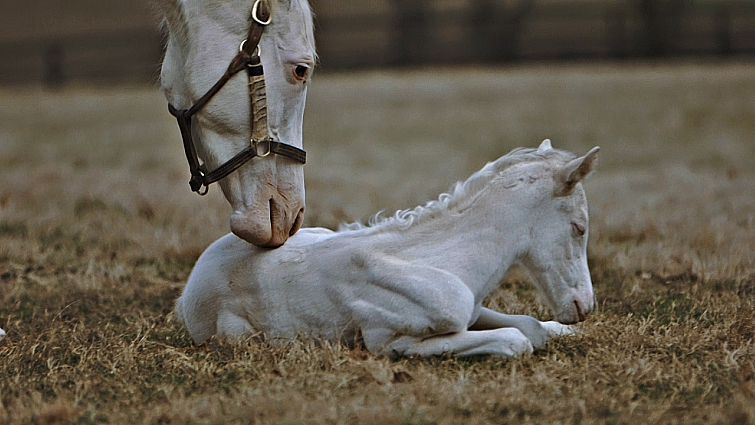 She was expected to have a white coat, as the gene is passed down through the mother, but it was still a pleasant sight for the farm. She is also the farm's 13th white foal since 1995. "If you have white mares, you are going to have white foals," Barry explains.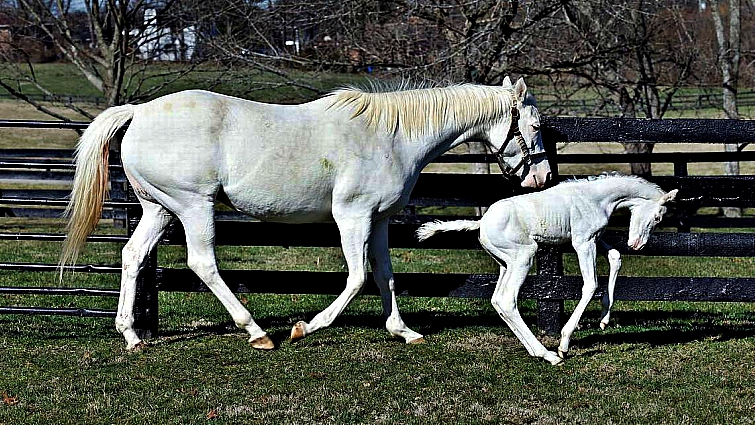 "I would think it would be more unusual if you didn't have a white mare to have a white foal." According to the farm, the mare has natural motherly instincts. And despite a rocky start for the baby, who had to be taken away from her mom for gastrointestinal issues and couldn't nurse, the two are doing perfectly fine now! Please take a look at the video and let us know your opinion. Do not forget to share the video with your friends and family in order to make their day.