Clever Horse And Rider Entertain The Audience With Their Act
|
Most of the horse owners or just horse lovers know Tommie Turvey. In addition to being a professional stunt man and animal handler, he was also the coach of Budweiser Clydesdales in the 2013 Super Bowl commercial. Tommie owns 16 horses of various breeds and definitely is a great horseman and trainer.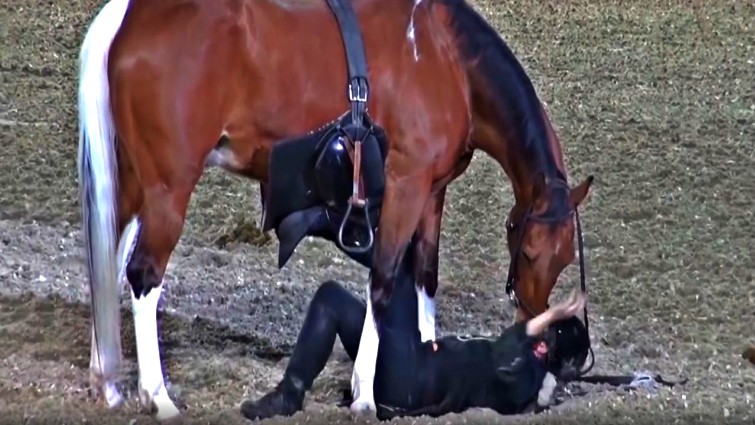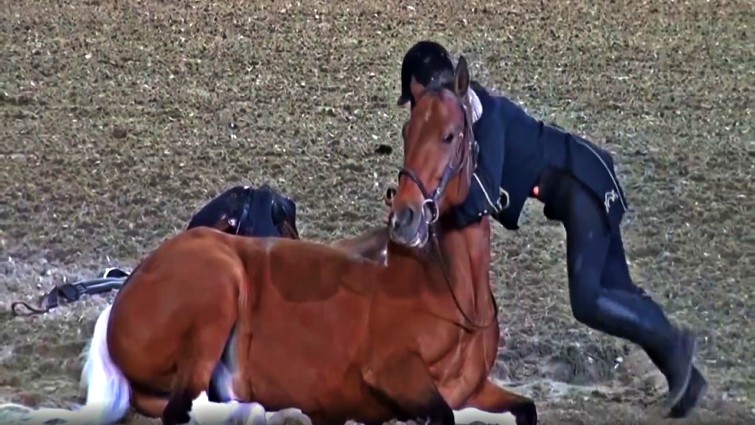 He prepares horses for his live shows, films, or clients and offers his signature acts to sold-out audiences in North America. Among all his horses, Pokerjoe is one of the most popular horses he owns, with over 8 million views on YouTube. People share his video all across social media platforms. The following video is definitely the most popular and funniest act of the star Pokerjoe. He was admired for his incredible comedy acts, which earned him fame and respect from horse lovers all over the world.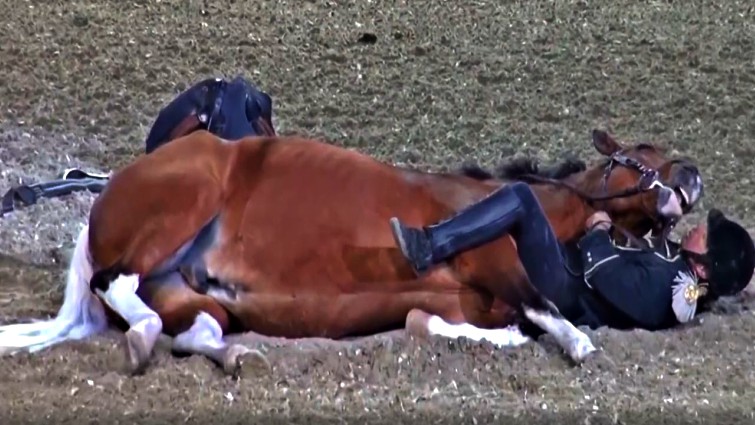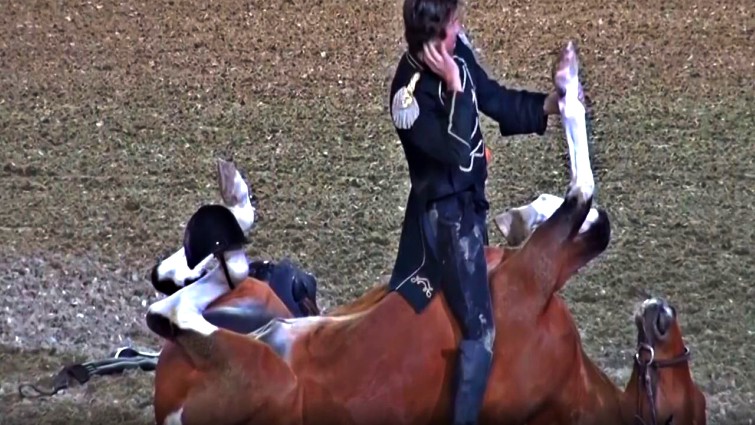 We love the fact that the horse seems so professional during the show and is carefree the entire time of the performance. He is completely relaxed and loves the audience's attention. Their relationship is on a whole new level and the trust this horse has in its rider is incredible. As you can realize from the video, you can understand that the horse enjoyed the performance and really loves its rider.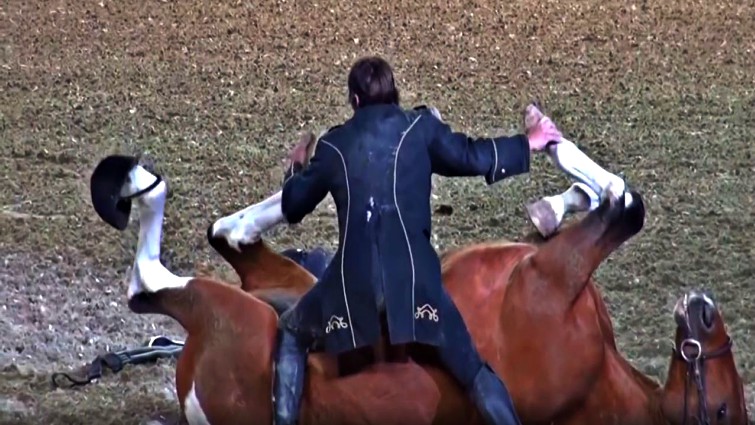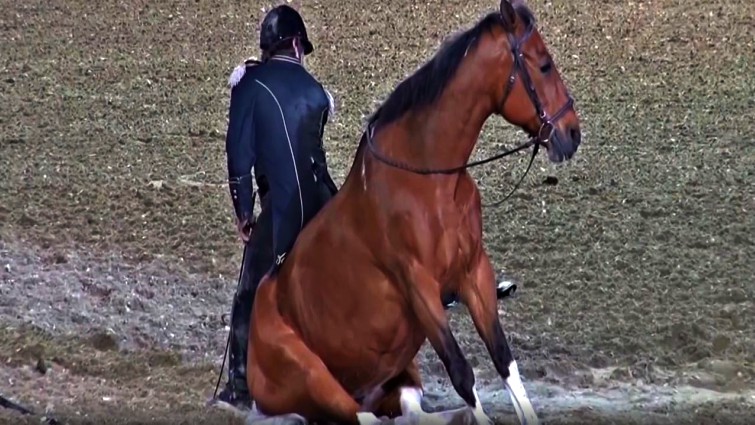 We don't want to give you hints so check out the awesome video on your own. We really appreciate your thoughts so please let us know your opinions. And most importantly, do not forget to spread out the video to your friends and family on social media in order to make their day beautiful too.